G'mar Chatimah Tovah | גמר חתימה טובה
May you be sealed in the Book of Life
Important COVID-19 Health and Safety Reminder:

As we enter the Yom Kippur holiday, please remember that your family choices outside of school have a direct bearing on the health and safety of our CDS community and our ability to have in-person school. Please stay vigilant on our days off to protect yourselves from COVID-19: wear a mask indoors in public, limit travel, maintain physical distancing, and avoid large crowds and social gatherings with unvaccinated family and friends, especially indoors. Most importantly, stay home with any signs of illness in your household and get vaccinated if you haven't already.
Save the Date: Back to School Night

Please save the date for Back to School Night, all on Zoom!

Get to know your child's teachers, learn about what exciting learning opportunities are planned for this school year, and understand how you can partner with our faculty to better support your CDS student:

Wednesday, October 6
Early Childhood, Grades 6-8, Kindergarten

Thursday, October 7
Grades 1-5


Session 1: 6-6:45 p.m.
Session 2 (repeat): 7-7:45 p.m.


More details and login information coming soon
Monday, September 13 (Day 4)
Middle School Soccer vs. St. Edmund's (Panther Hollow) - 3:30 p.m. (game status is pending transportation availability)

Cross Country Practice - 3:45-4:45 p.m.
Tuesday, September 14 (Day 5)
5th Grade Soccer Practice - 3:45-5 p.m.

Cross Country Practice - 3:45-4:45 p.m.

Middle School Soccer Practice - 3:45-5 p.m.
Wednesday, September 15 - Erev Yom Kippur - NO SCHOOL
Thursday, September 16 - Yom Kippur - NO SCHOOL
Friday, September 17 (Day 6)
Kadimah Shabbat Spirit Day - Wear your favorite CDS apparel and your blue and yellow colors to show your Lions Pride!
Cross Country Practice - 2:45-3:45 p.m.
Sunday, September 19
PJ Invention Time - 8-9 a.m. - RSVP here
Lost Tribe eSports Super (Virtual) Sukkot Tech Session (Grades 4-8) - 1-3 p.m.
Tue Sep 21
Sukkot - NO SCHOOL
All day
Wed Sep 22
Sukkot - NO SCHOOL
All day
Thu Sep 23
CDS Green Team Sukkot Fest
All day
Thu Sep 23
Middle School Hersheypark
Fri Sep 24
CDS Green Team Sukkot Fest
All day
Fri Sep 24
Kadimah Shabbat Spirit Day
All day
Sun Sep 26
Lost Tribe Esports Super (Virtual) Sukkot (Grades 4-8)
10:00 AM - 12:00 PM
Sun Sep 26
4th Grade Family Apple Picking
1:00 PM
Tue Sep 28
Shemini Atzeret - NO SCHOOL
All day
Wed Sep 29
Simchat Torah - NO SCHOOL
All day
Fri Oct 1
Bike Walk Rideshare to School
All day
Fri Oct 1
STUCO Pink Out Day
All day
Fri Oct 1
Full-School Kabbalat Shabbat
8:00 AM - 8:30 AM
Tue Oct 5
Picture Day
All day
Wed Oct 6
Back to School Night: Early Childhood, Kindergarten, 6-8
6:00 PM - 7:45 PM
CDS Grandparent Fall Challah Bake
CDS grandparents are invited to join our school community on Thursday, October 21 from 4:30-5:30 p.m. in this virtual event to make challah together with their grandchildren and participate in a short program via Zoom. CDS will provide all of the ingredients and instructions needed to bake your challah! RSVP here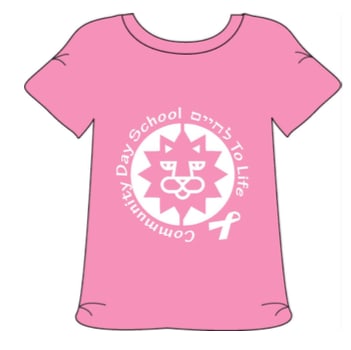 Friday, October 1 will be our first Middle School Student Council Pink-Out! Everyone is encouraged, but not required to wear pink to increase awareness of breast cancer and raise funds for research into its causes, prevention, and treatment. Wear your "To Life" Pink-Out T-shirt if you purchased one, or your favorite pink attire. New shirts are for sale here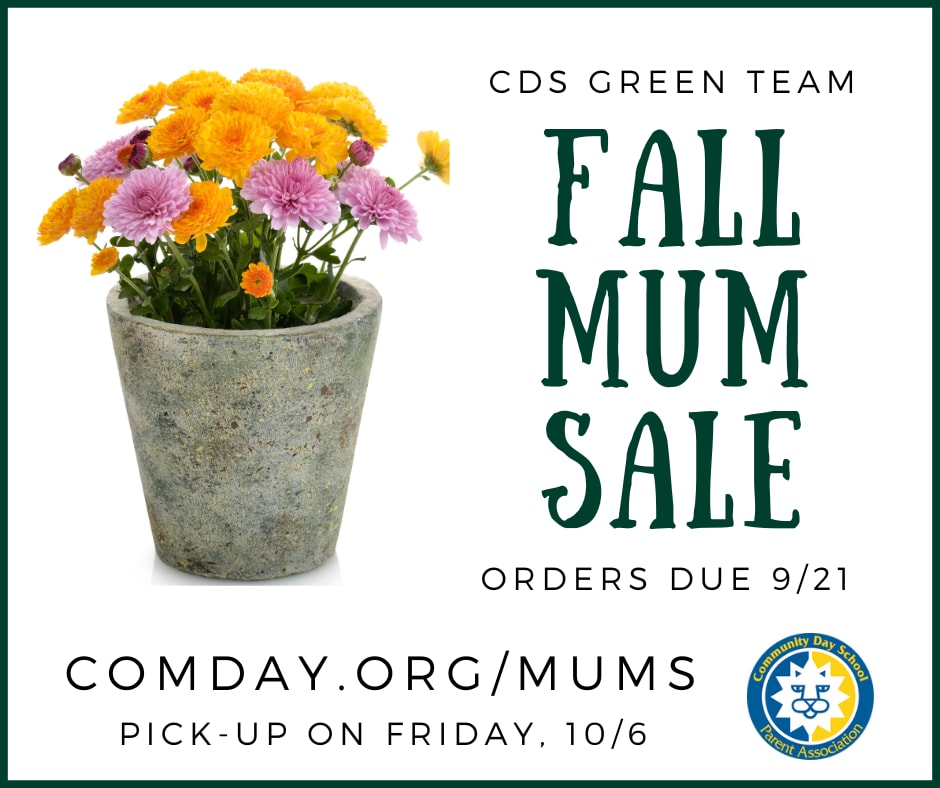 Weekly Torah Portion - Vayeilech

Shabbat candle-lighting - 9/10- 7:18 p.m.

Havdalah - 9/11- 8:16 p.m.
PJ Invention Time is back by popular demand! Please join us on Zoom with your children ages 2-5 as we explore Jewish concepts with PJ Library stories while we investigate and create together! The first event will be held Sunday, September 19 from 10-10:30 a.m. Your package of materials will be delivered the Friday before the event. Please register by the Thursday beforehand to ensure you receive them. Free and open to the community!
Lost Tribe ESports: Super (VIRTUAL) Sukkot

For the first time ever, CDS 4th-8th graders can join Community Day School and Lost Tribe Esports for an unbelievable virtual program!

On Sunday, September 26 from 10 a.m.-noon, we will host a non-traditional Sukkot Celebration in Minecraft! Participants will learn about the holiday, construct their own Sukkah, learn the blessings, and shake the Lulav and Etrog through the power of video games. Participants will also play mini Minecraft games throughout the program, and see if they can stump their counselor in Jewish trivia.
Players of all skill levels are welcome; students will need to own Minecraft Java or Minecraft Bedrock to participate.
We will host a MANDATORY tech session on Sunday, September 19 at 1 p.m. There is a maximum of 20 participants; after those spots are filled, we will open a waitlist.
This is a CDS Community and Family Engagement program opportunity at no cost to families.
Please use this form to register and reach out to Community and Family Engagement Coordinator Meredith Brown with any questions.
Kol HaKavod
כל הכבוד
Meaning "all the respect," Kol HaKavod (כל הכבוד) is the Hebrew equivalent of "good job" or "way to go!" At Community Day School, it's one way for parents to share their gratitude for CDS staff and for colleagues to express appreciation for each other. Use the link below to send your messages of "Kol HaKavod" to people who are making a positive difference for your family.
Erin Lewis
Mrs. Lewis has quickly proven herself to be a team player, giving extra effort to help others at the beginning of the year. Her hard work is much appreciated!

You are so creative and so patience with the students. CDS is so lucky to have you on board as our Art teacher! Thank you for being a great team player!


David Harris-Gershon
Thank you for taking time out on a Sunday to help a student stay caught up. It was above and beyond!


Matt Casey
Mr. Casey's sense of humor and friendly attitude are a gift to the CDS community!

Jill Braasch
Thanks for your hard work and humor! Both are very much appreciated!