March 5, 2020 | 9 Adar 5780
Chag Purim Sameach!
חג פורים שמח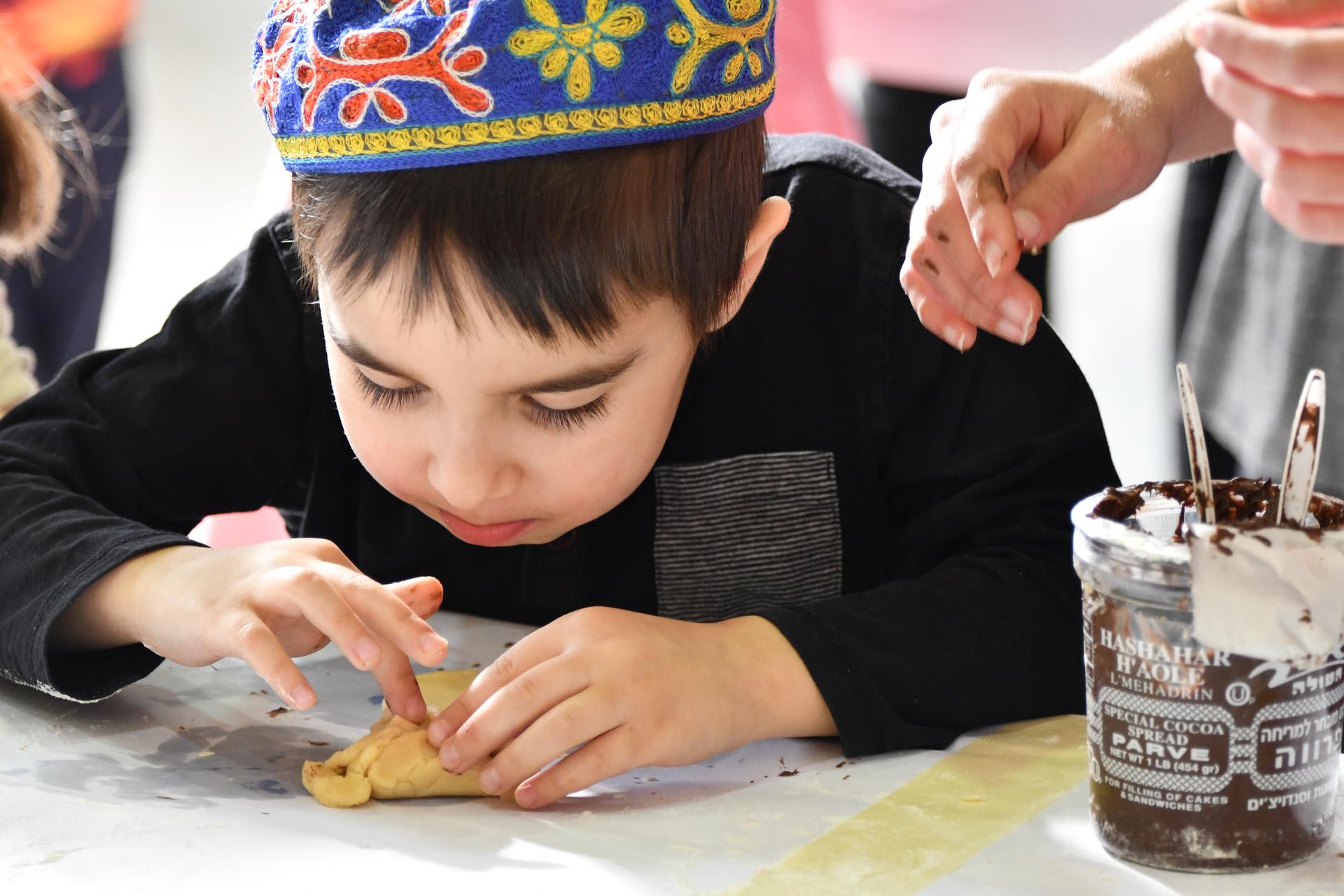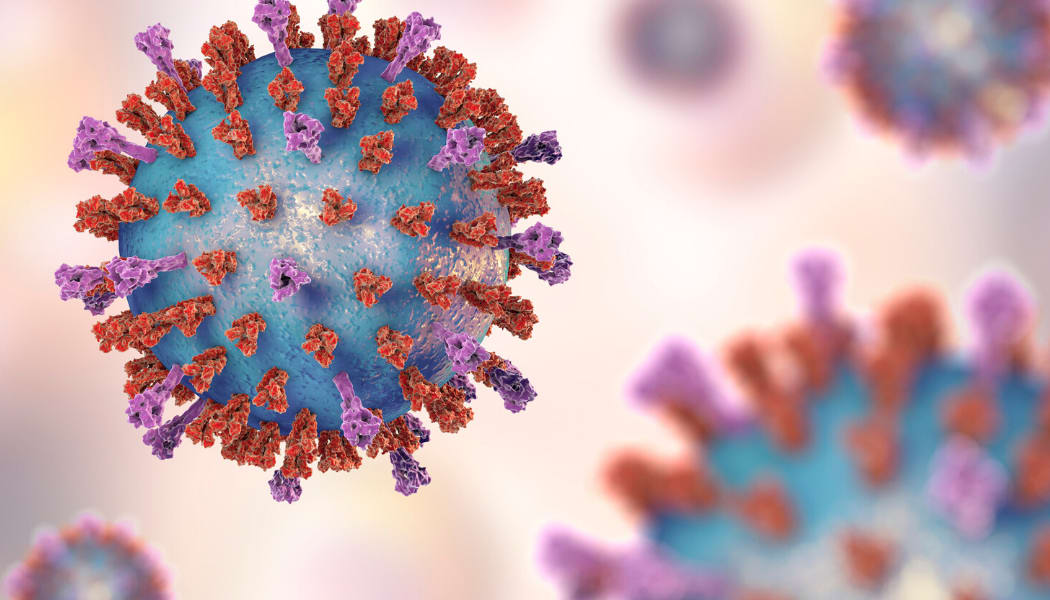 We are all mindful that the uncertainty and anxiety about the coronavirus and the illness it causes, COVID-19, have continued to escalate this week. Here's an update on our emergency planning process at Community Day School and steps we should all be taking in the interest of public health.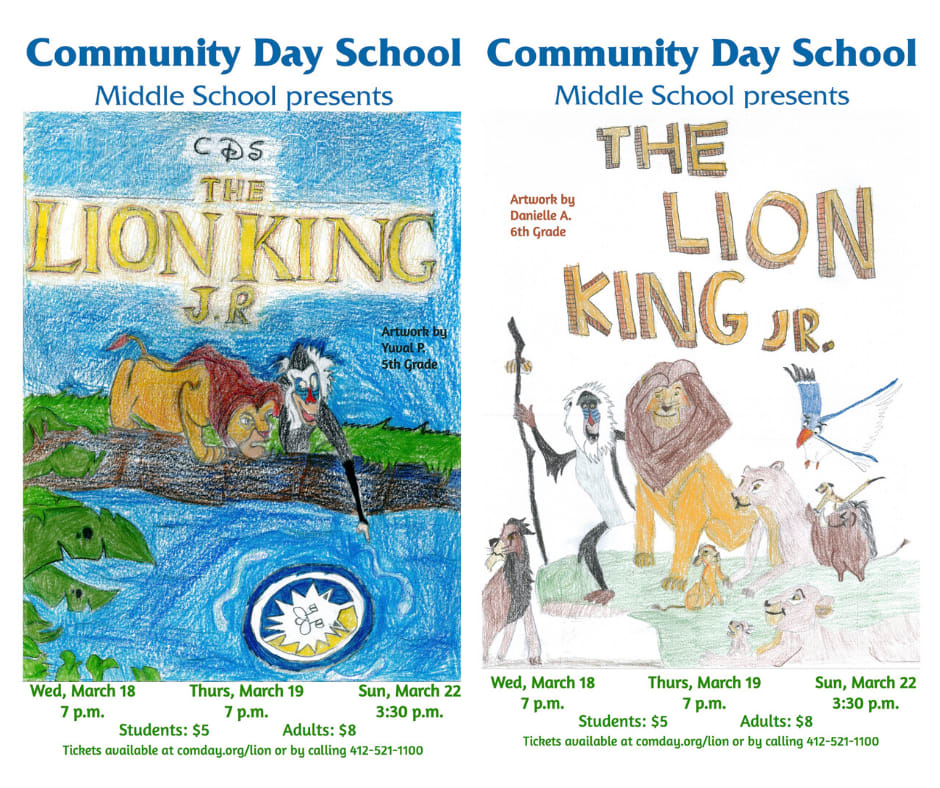 ​​​​​​​Disney's The Lion King has captivated the imagination of audiences around the world and now, for the first time ever, this one-of-a-kind musical will be produced on the Community Day School stage.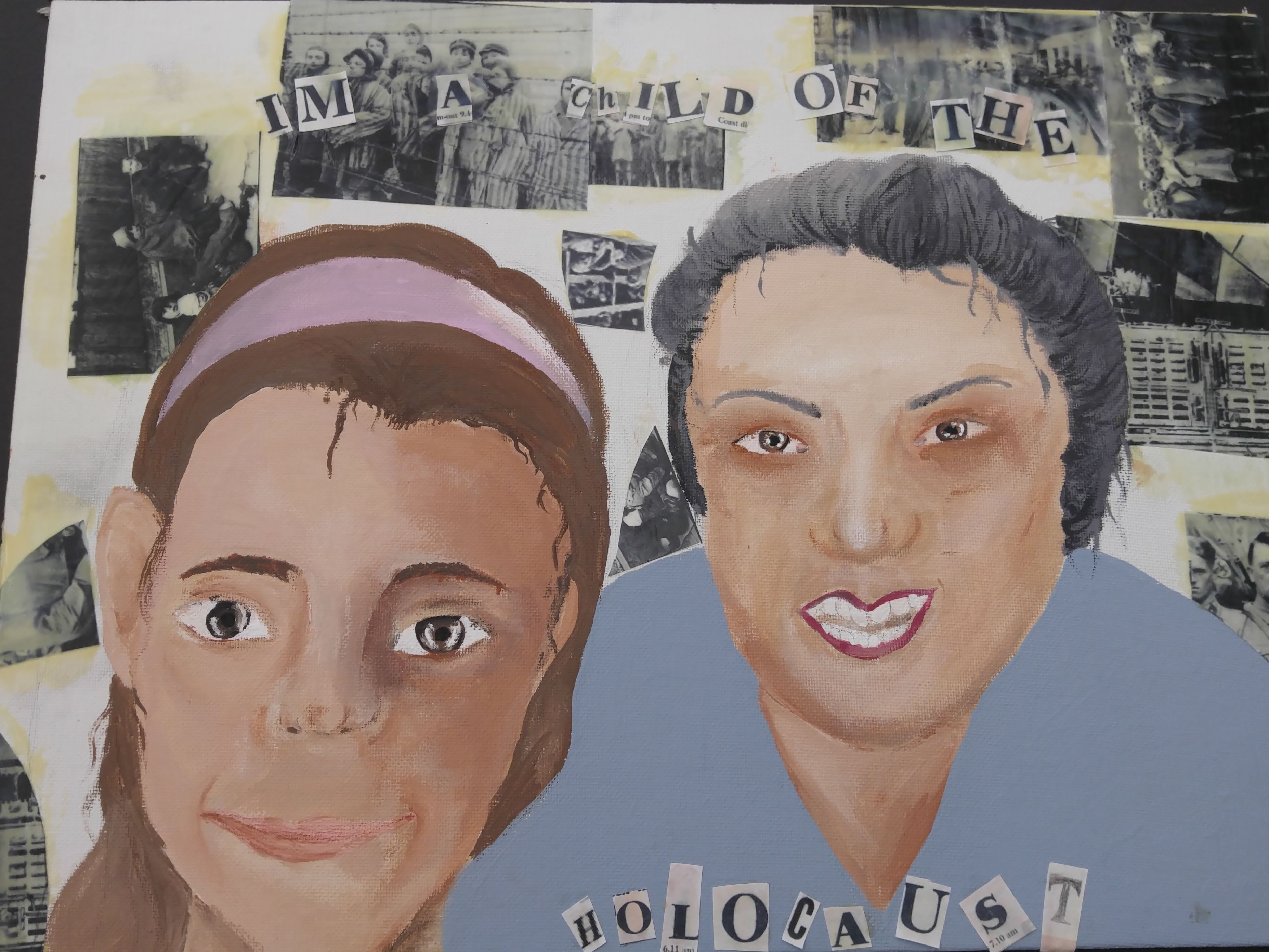 We are so proud of Community Day School 6th graders Maya G., Maya A., and Sivon F., who swept the Middle School Visual Arts category of the 2019-2020 Waldman International Arts and Writing Competition. The theme was "The Holocaust Through a Local Lens."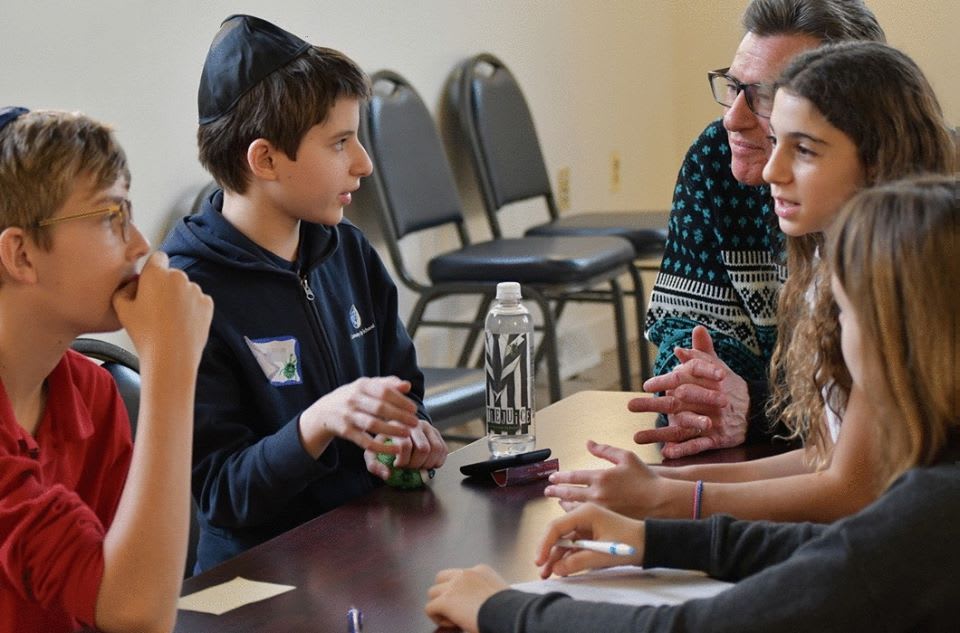 Community Day School is participating in the Allegheny County's Stand Together program to bring our Middle School community together and help students feel comfortable talking about mental health and substance use disorders.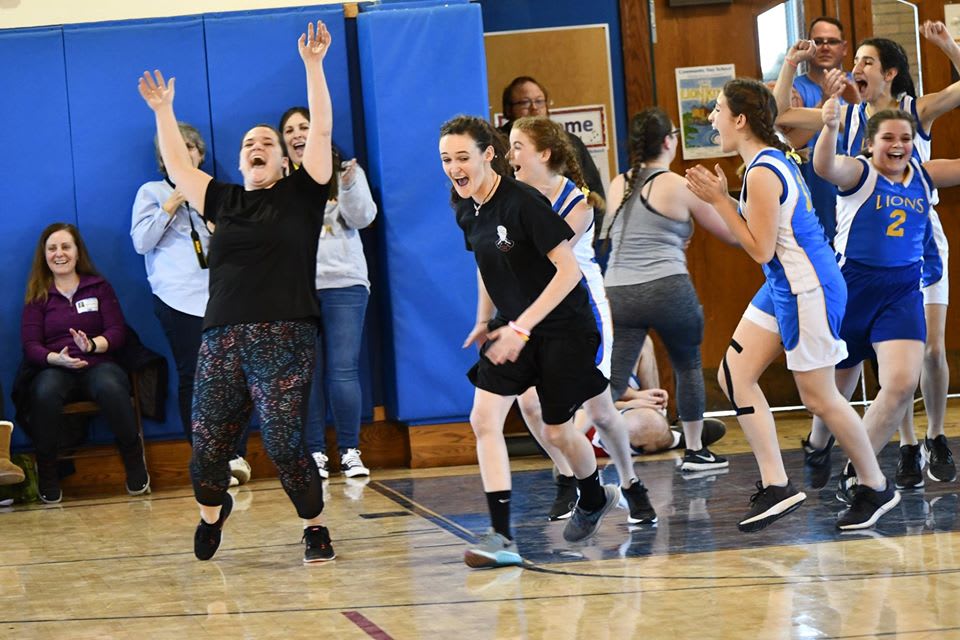 After four years of trying, a teacher finally makes a basket ... and the crowd goes wild in story that embodies everything wonderful about CDS.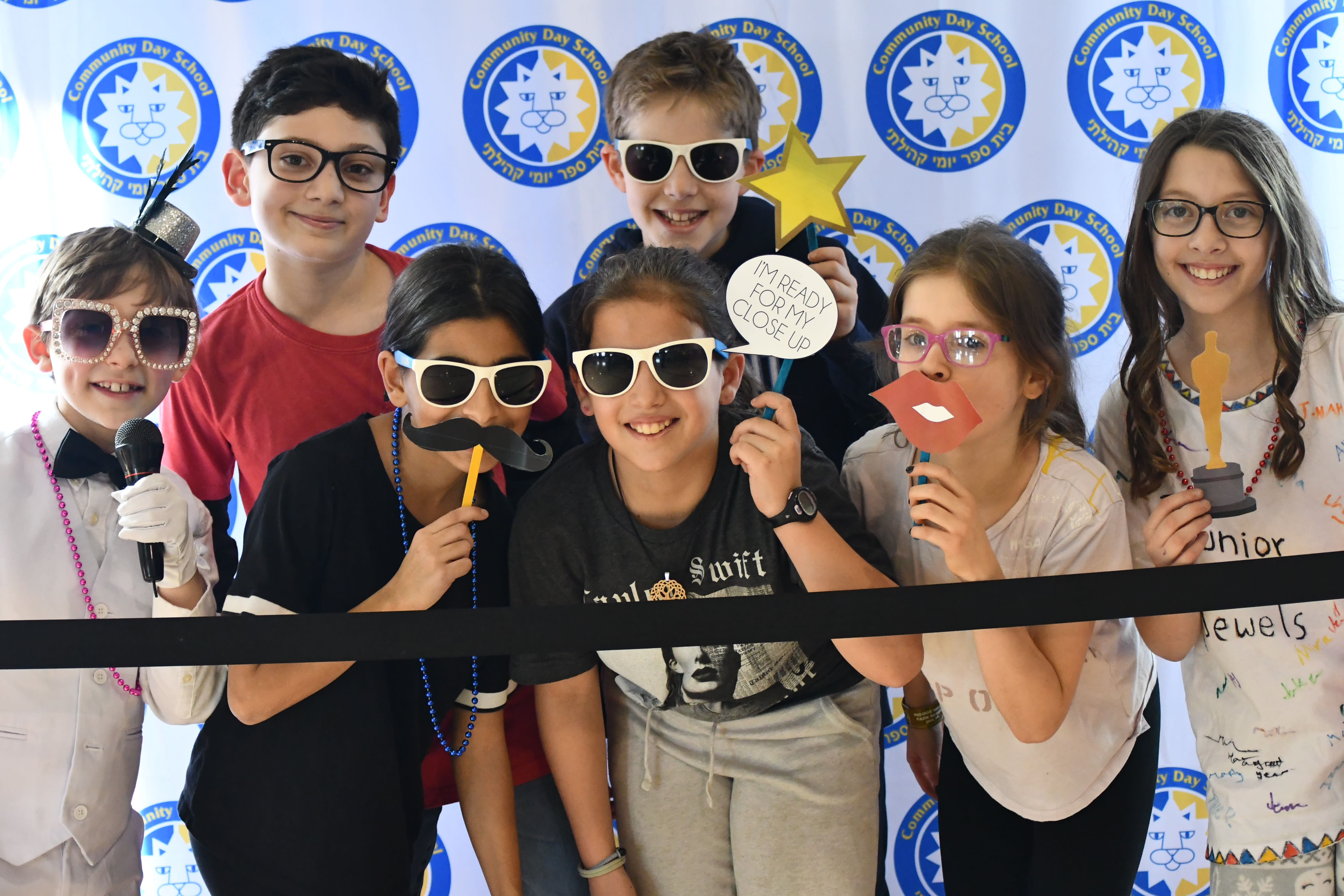 Today's Intermediate School Spirit Day was the most star-studded event the 2nd floor has ever witnessed in this annual event designed to build community, to help Jr. STUCO practice event planning, and to have a ton of fun!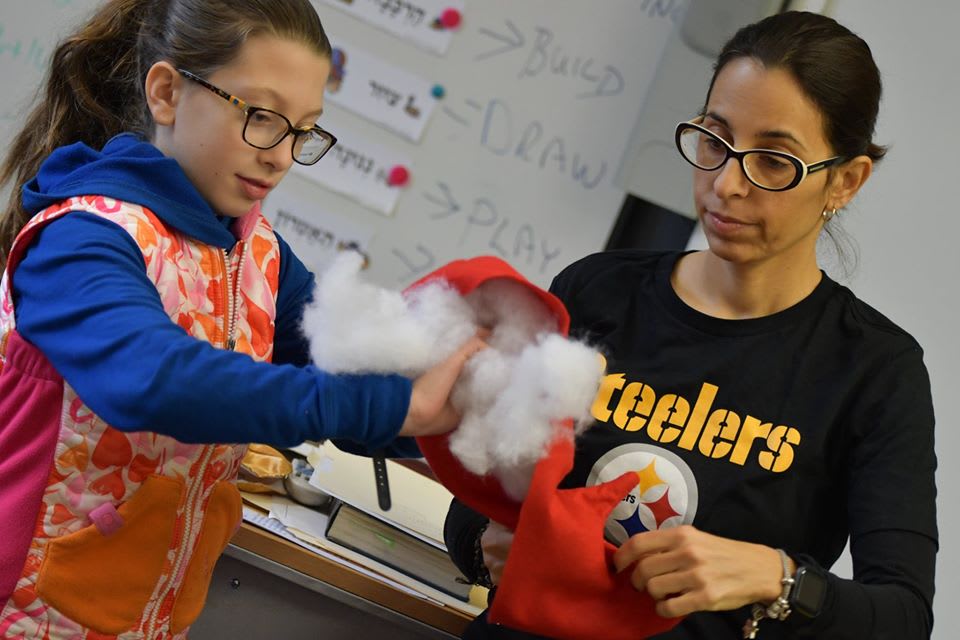 Most children today don't learn the art of sewing, but there are real benefits to being able to work a thread and needle as a group of students in Intermediate School IGNITE has been discovering.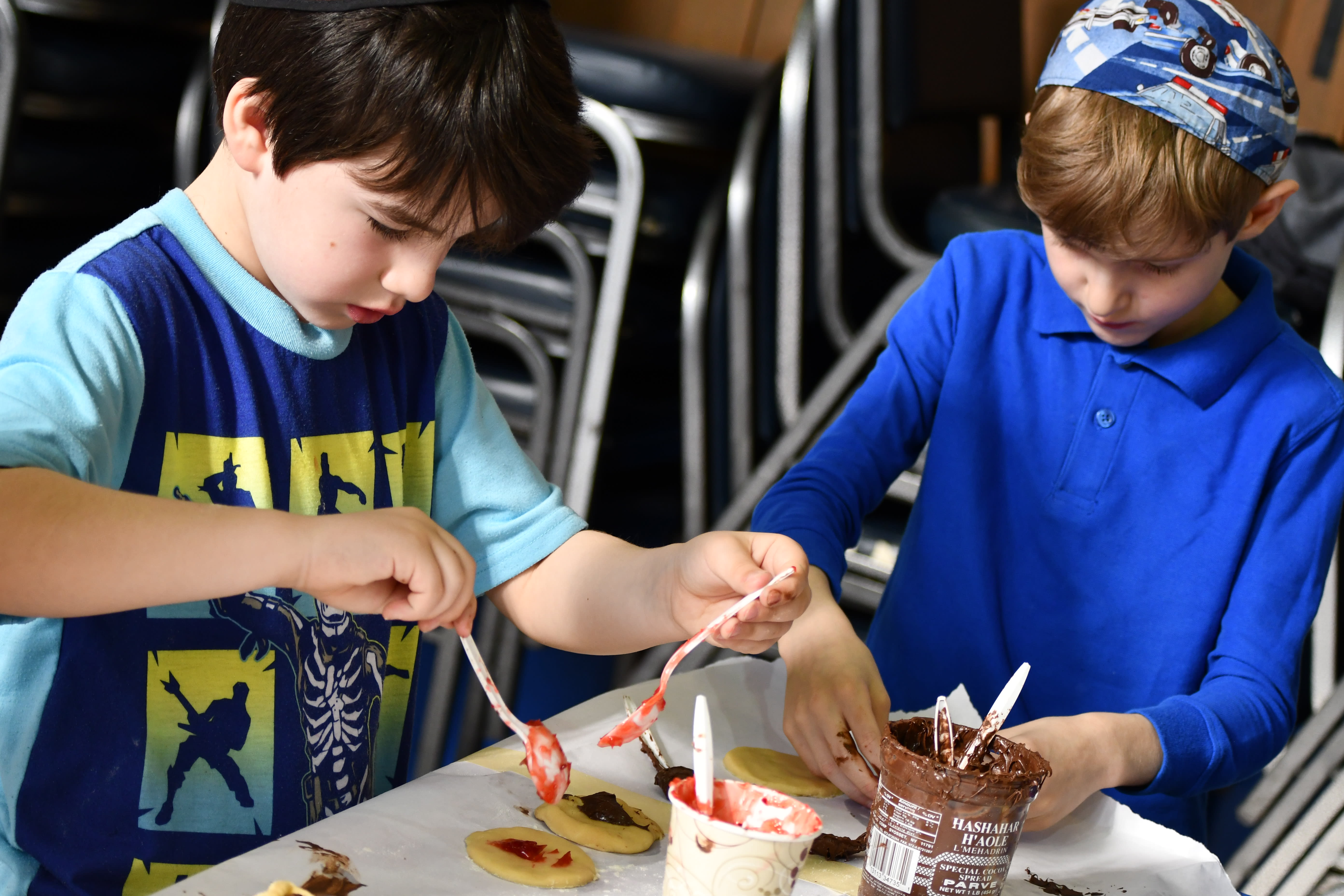 It wouldn't be Purim at Community Day School without Morah Michal's hamantaschen. As the kids can tell you, the recipe is definitely a keeper, so be sure to copy, print, and clip!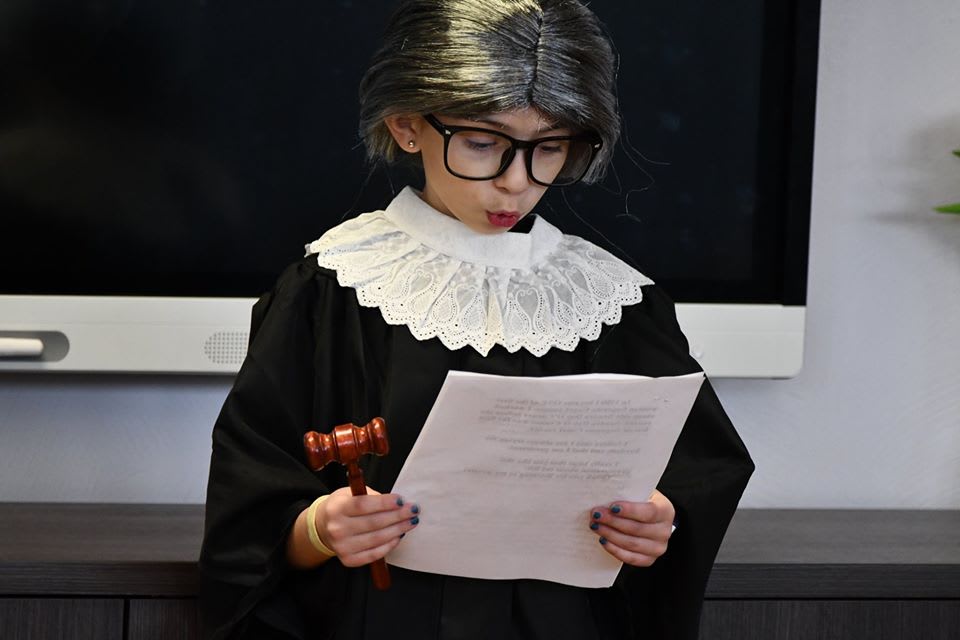 Is that Elton John hanging out with Babe Ruth in the CDS Library? In 3rd Grade Language Arts, students have been exploring the lives of great figures, past and present, through their Living Biography Projects.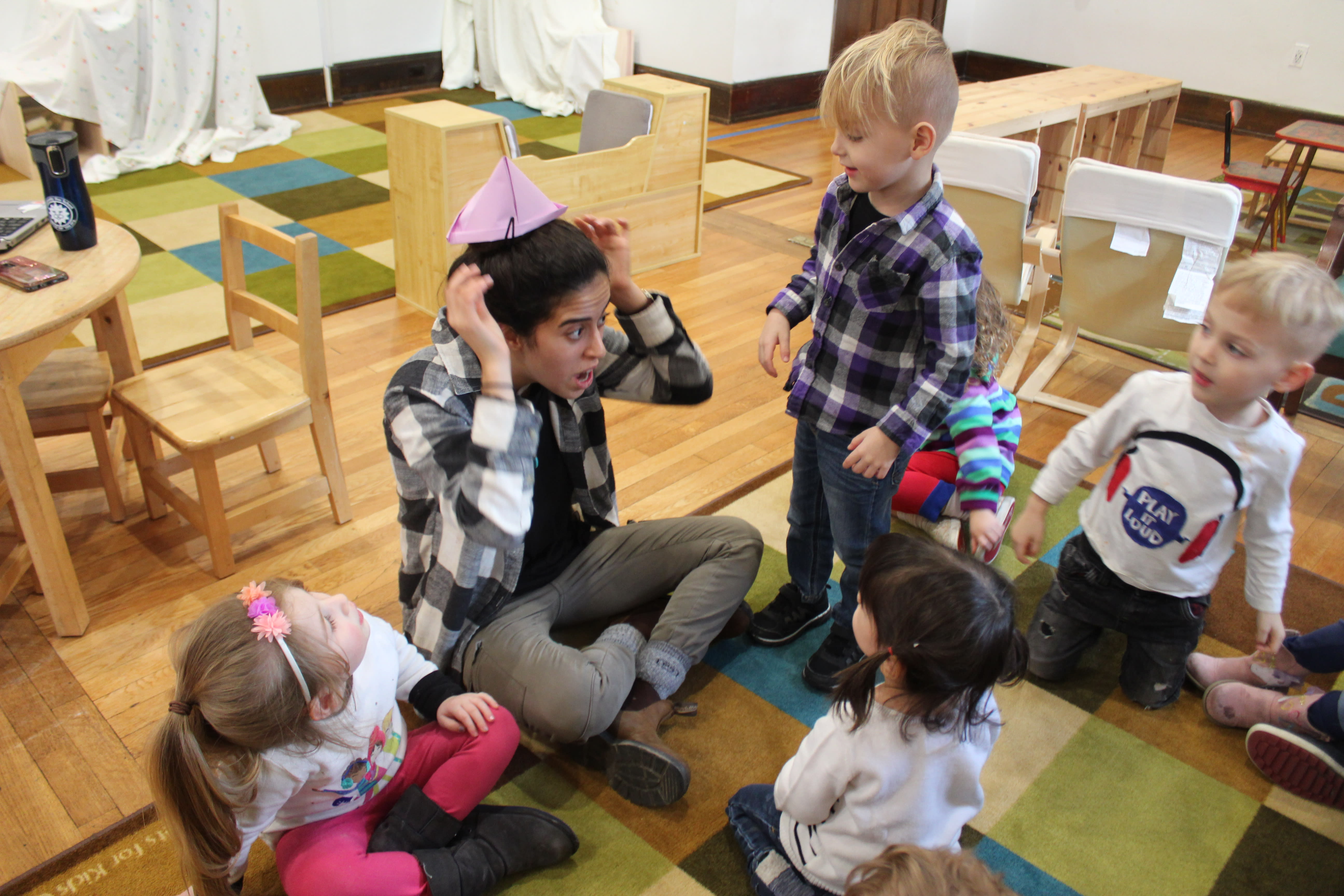 Since Winter Break, the 3-year-old classroom has sought new ways to deepen our connections throughout the school, including welcoming new visitors and old friends for reading, mindfulness, play, Jewish learning, and more.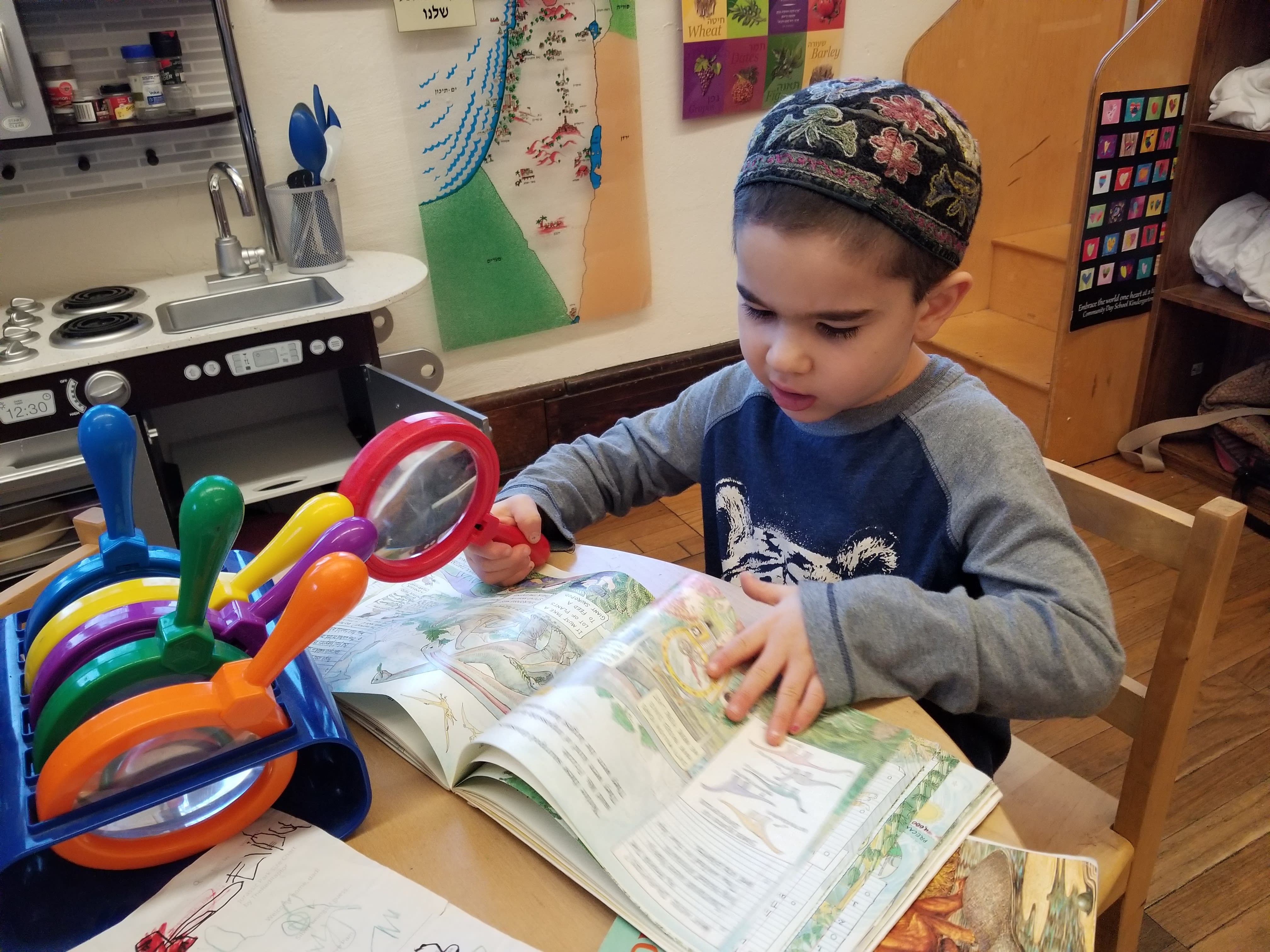 We've had fun-filled explorations in Pre-K recently as we look forward to our celebration of Purim next week, learn about the story of the holiday, make clay beads, explore dinosaur and plant science, geometry, and more! 
Have you considered including Community Day School in your will, or as a beneficiary of your retirement fund, so you can continue to make a difference for generations to come? Now beginning Year 3, the Life & Legacy Program makes it easy for you to make a difference.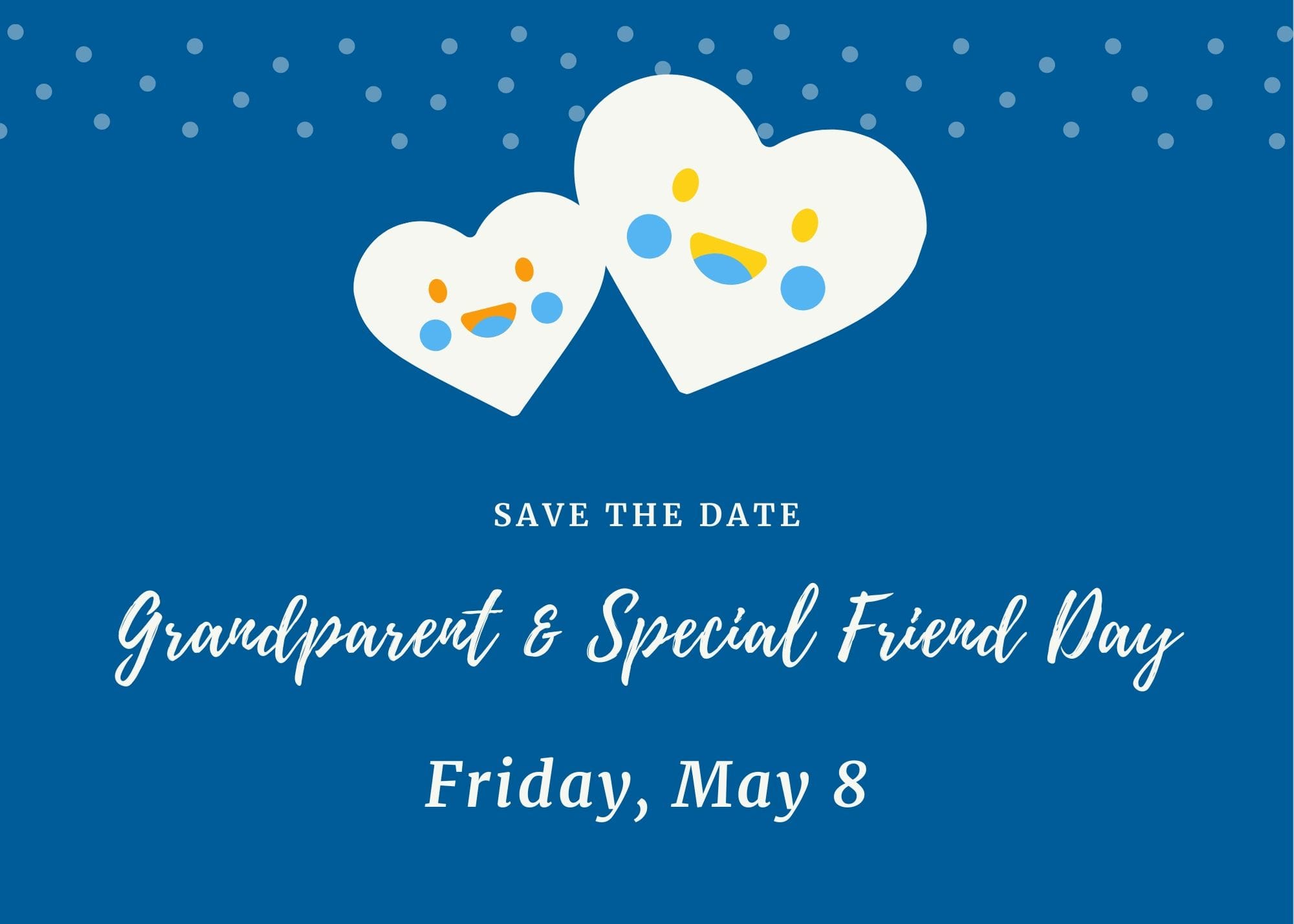 Make sure the loved ones in your child's live save the date for Community Day School Grandparent & Special Friend Day on Friday, May 8. 
Fri Mar 6
Clerical Day - 2nd Trimester - NO SCHOOL
All day
Mon Mar 9
8th Grade Minyan Makers with Beth Shalom
7:30 AM - 8:30 AM
Tue Mar 10
Purim Celebration
All day
Wed Mar 11
7th Grade Minyan Makers with Tree of Life
7:30 AM - 8:30 AM
Fri Mar 13
Bike Walk Rideshare to School
All day
Fri Mar 13
Full-School Kabbalat Shabbat and Spirit Day
8:00 AM - 8:30 AM
Fri Mar 13
Lion's Pride Open Hours
8:30 AM - 9:15 AM
Sun Mar 15
PJ Invention Time
10:00 AM - 11:00 AM
Sun Mar 15
CDS Parent Association Sunday Spaghetti Dinner
5:30 PM