January 9, 2020 | 12 Tevet 5780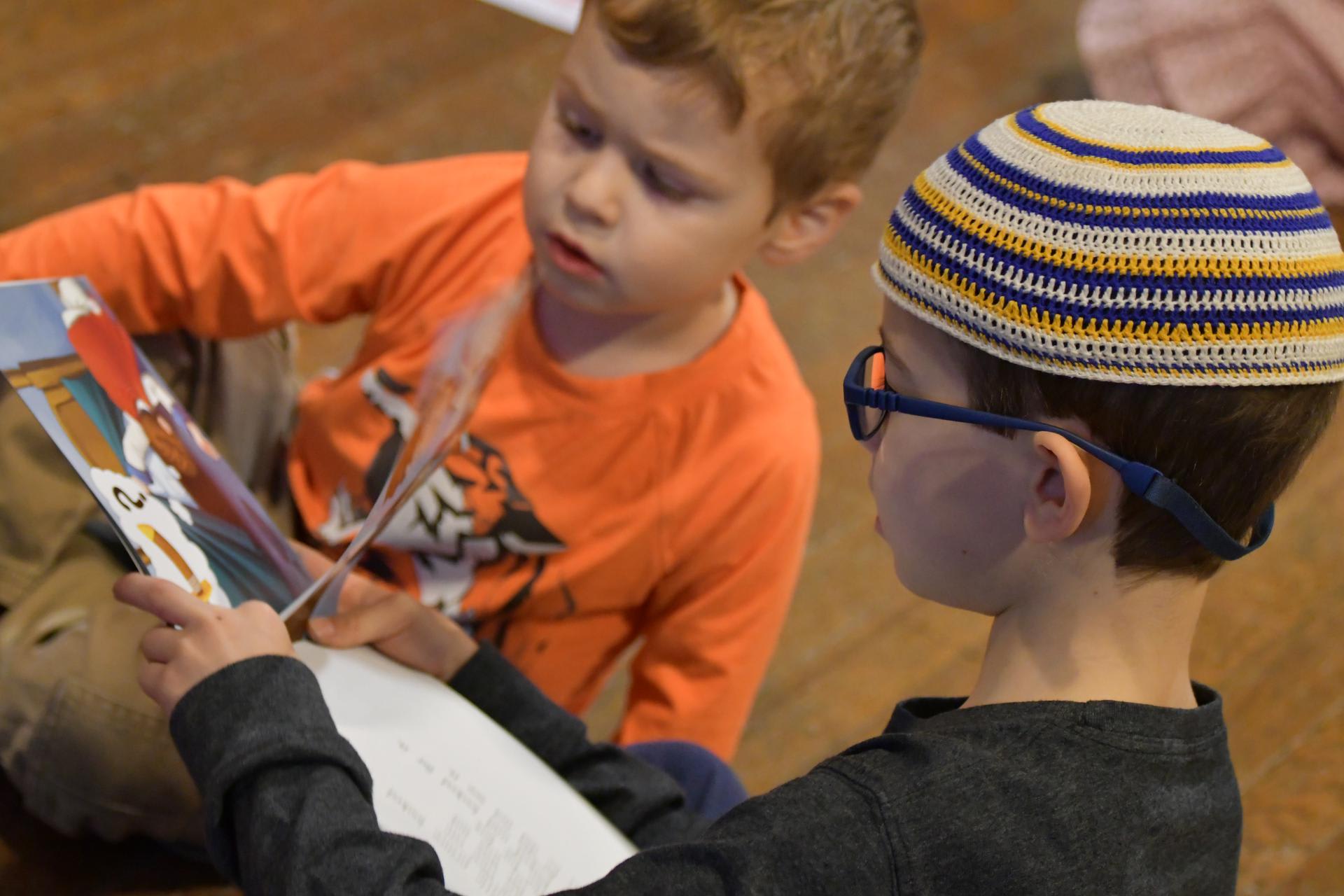 "The building of community happens throughout Community Day School in many ways, many times a day, sometimes in ways that are big like at full-school Kabbalat Shabbat, and other times in ways that are more quiet like in the moment captured in this photo on the hallway floor of the Annex building. Discovering the joy of reading is one of the best parts about kindergarten. Our kindergarten students are now getting together weekly with students in our Early Childhood classrooms to share some of their favorite books and excitement about reading. The kindergarteners learn how to ask questions, show pictures, read with expression, and keep the younger children engaged. Our 3-year-olds and Pre-K students have the advantage of yet another opportunity to listen to books. It is amazing for 5-year-olds, who are often perceived to be "young" or "babies," to be a leader in a collaboration and looked upon with respect and admiration in the eyes of even younger children. That is building community, and that is CDS."

-- Excerpted from Andrea Erven-Victoria, Head of Lower School and Early Childhood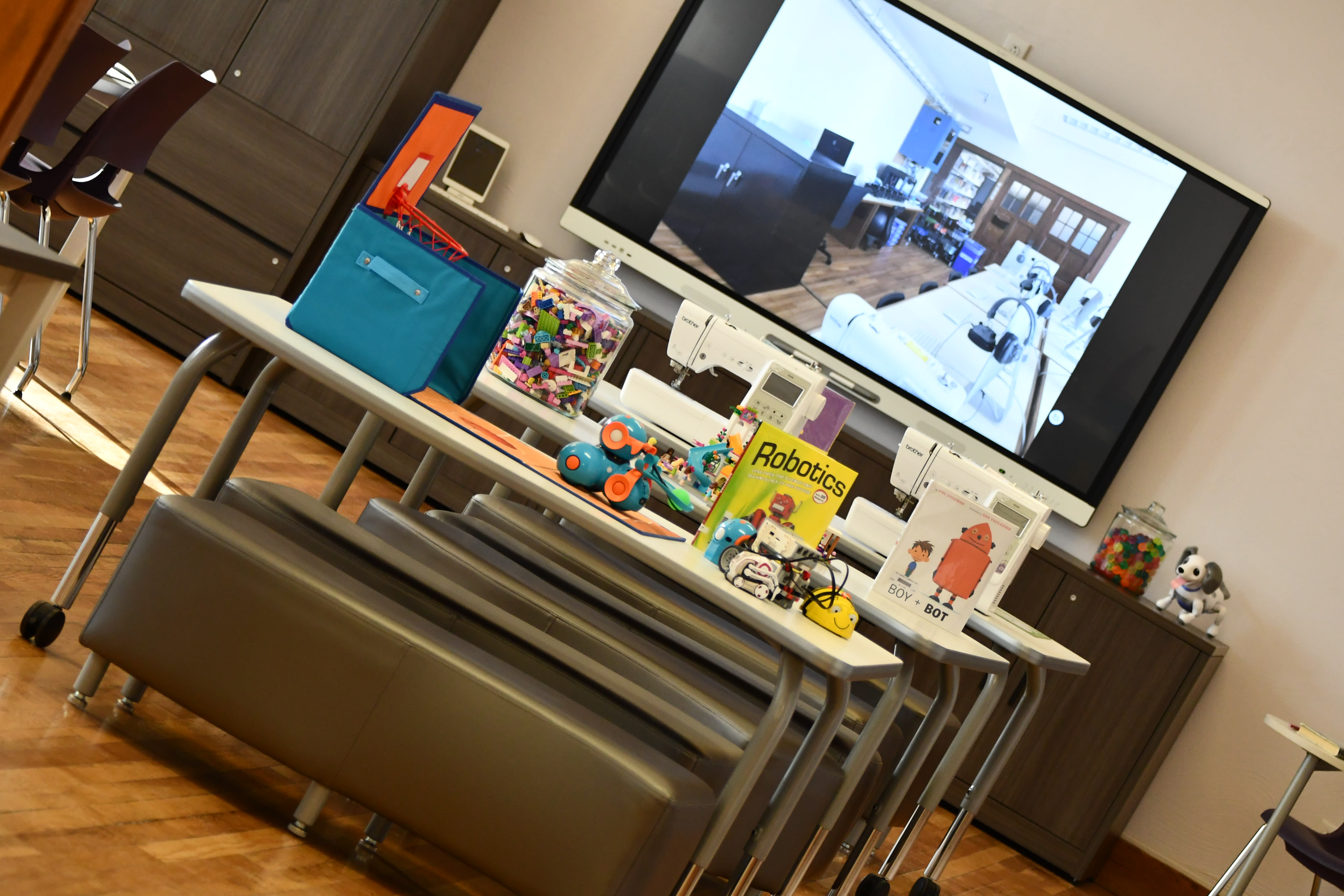 To kick off the new decade, we rolled up our sleeves to muscle through some big projects that go to the heart of how education happens at Community Day School, including a deep dive analysis of our daily schedule with the help of Independent School Management and the soft launch of our new Learning Innovation Lab.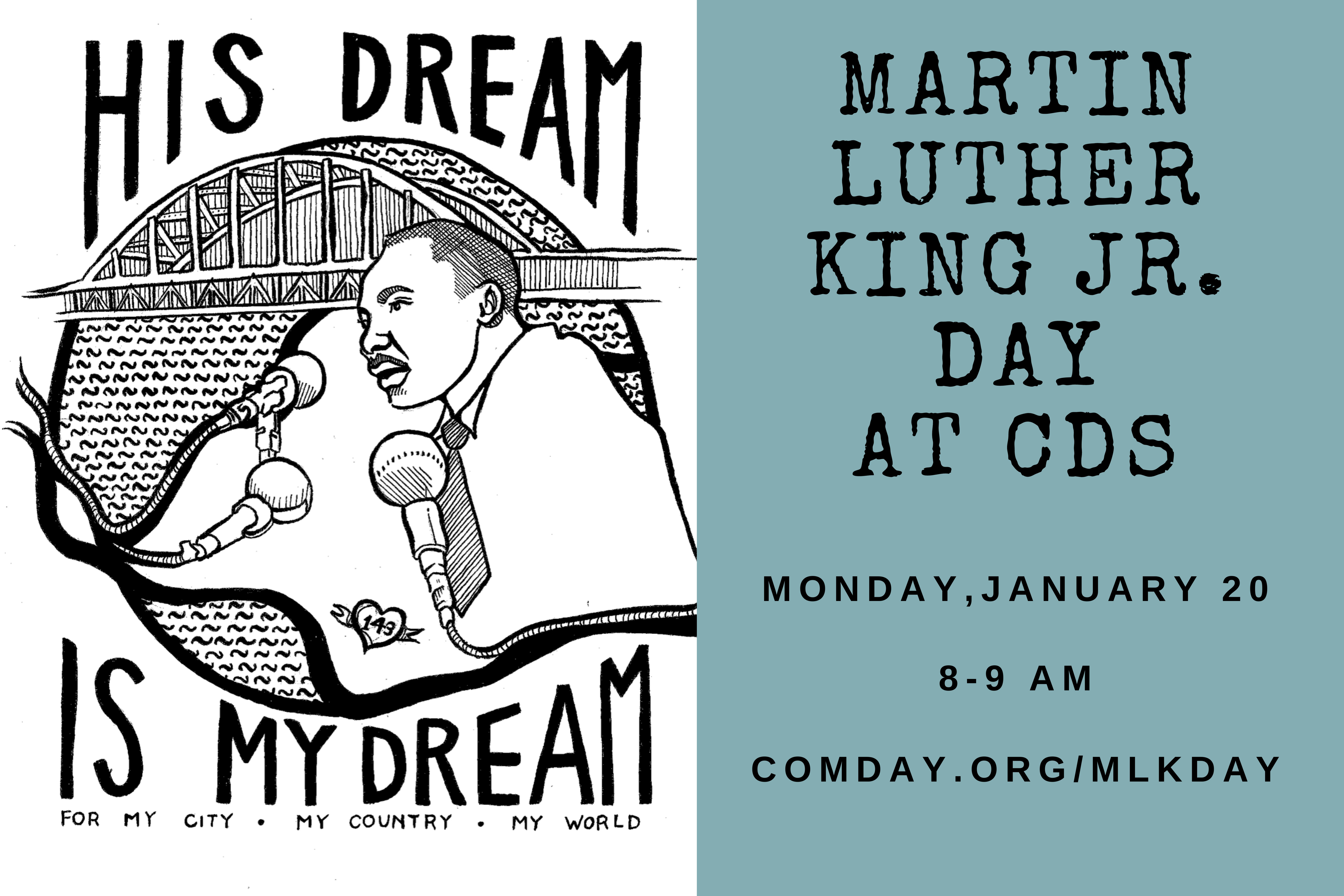 ​​​​​​​On Monday, January 20, 2020, Community Day School will be in session for Martin Luther King Jr. Day. Instead of taking the day off, for the fifth consecutive year, we will take on the essential themes of this important day in a meaningful way, coming together as a school community and with the broader Pittsburgh community to honor the life and legacy of Dr. King.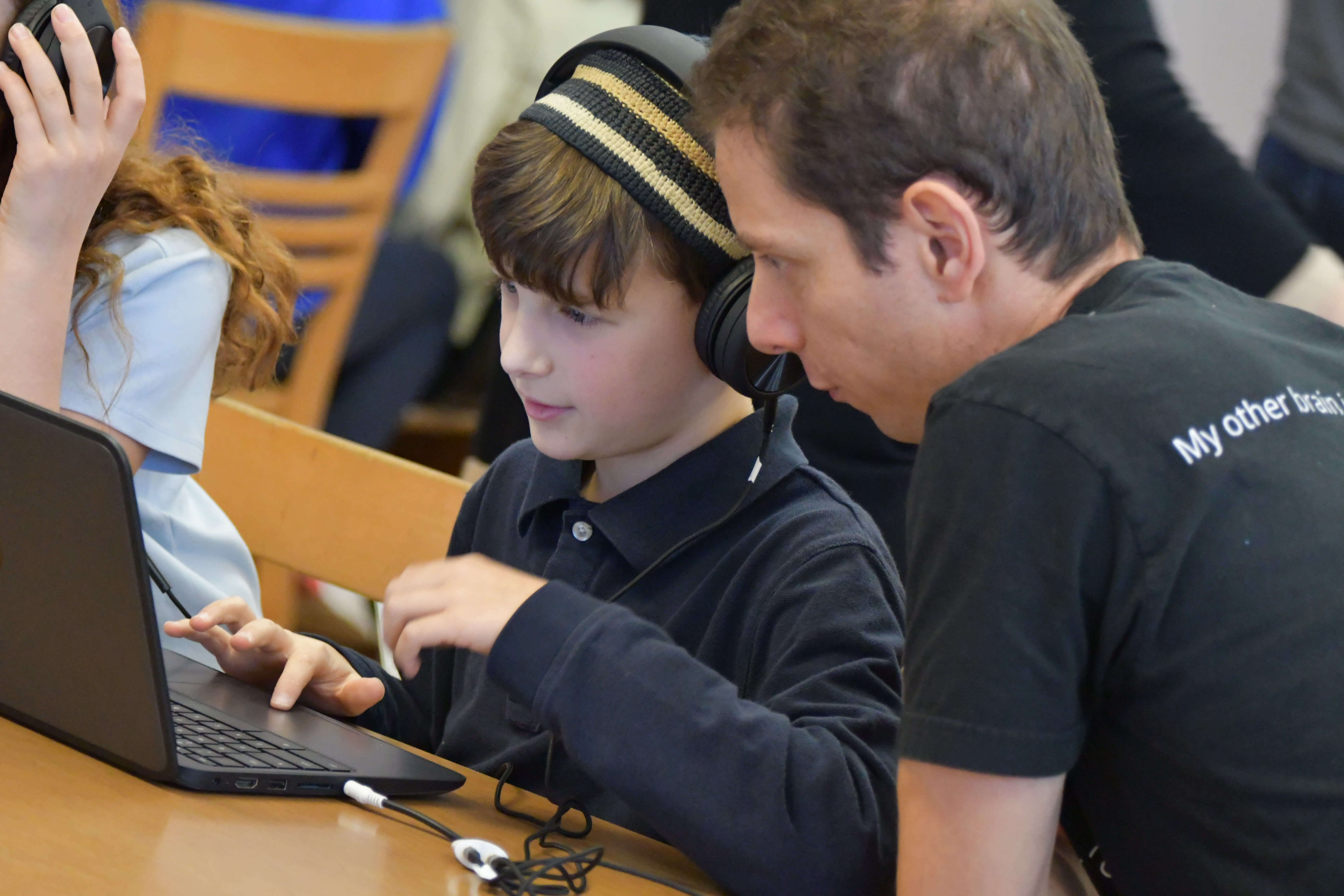 In celebration of Computer Science Education Week, CDS students recently participated in the Hour of Code with the help of computer scientists from Google Pittsburgh. This introduction to programming is designed to demystify computer science and show students that anybody can learn the basics of coding.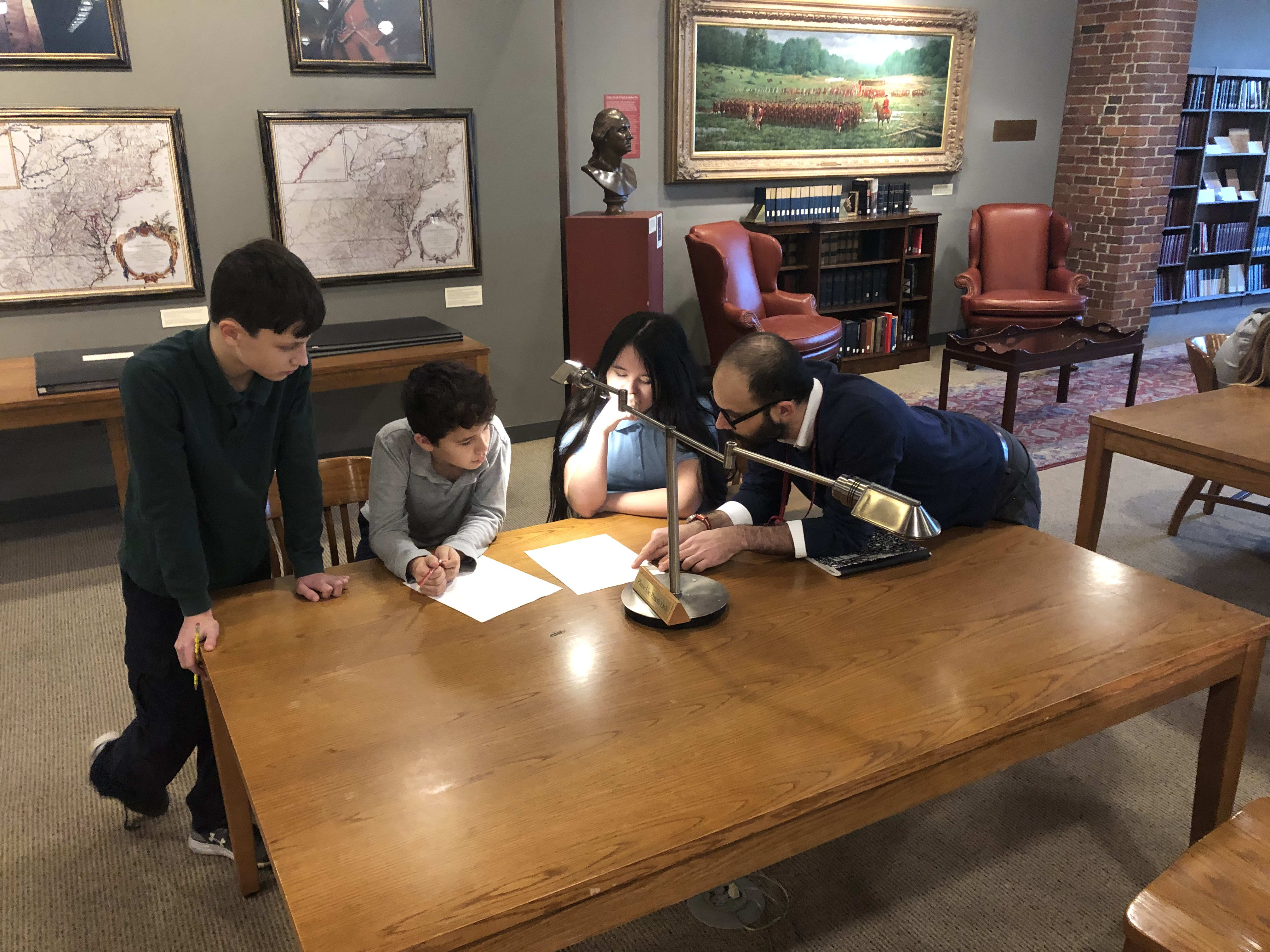 Middle School students recently took field trips to the Rauh Jewish Archives at the Heinz History Center and to see an original Alumni Theater Company and JCC Pittsburgh production of "Wears Your Mask?" featuring several CDS alumni. Both experiences continue to spark dialogue and inspire inquiry back in the classroom.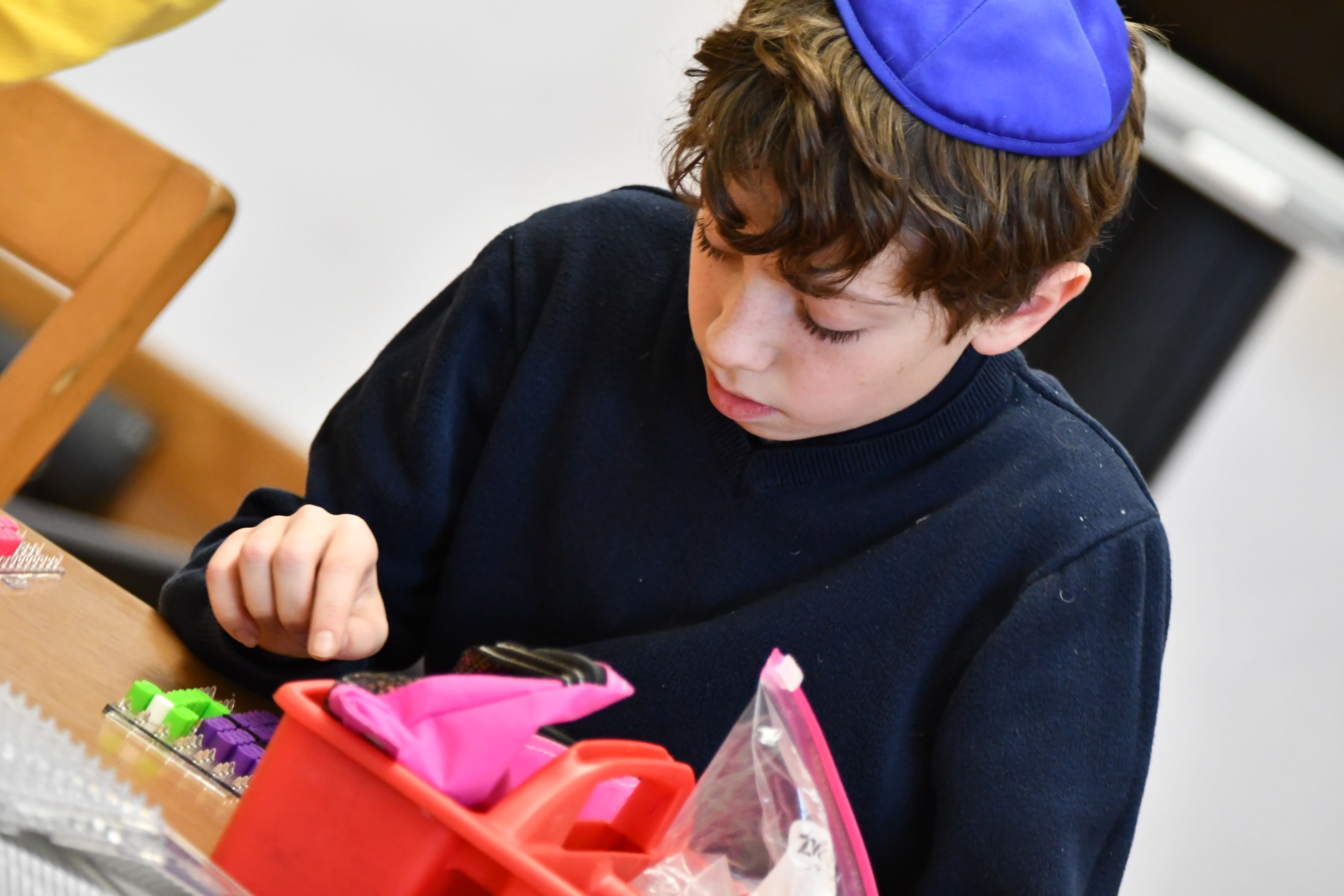 Pixel art has recently become a popular art form and cultural movement that some CDS middle schoolers are beginning to explore this trimester in a new Exploratory, putting their computer skills and creativity to work.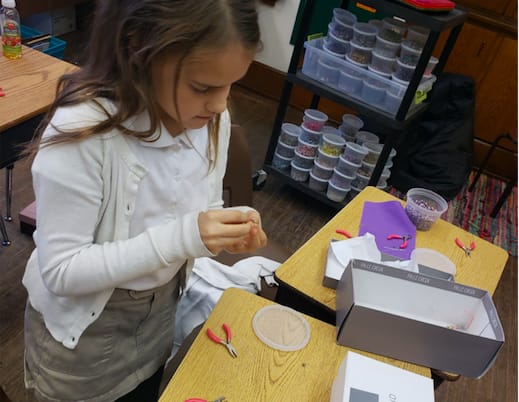 Have you ever thought, "I could make that!" when you see a striking piece of jewelry? Students in the Intermediate School Jewelry & Design IGNITE group are learning firsthand how much skill and creativity are needed to actually design one of those seemingly simple pieces, as well as gaining invaluable marketing and entrepreneurial experience.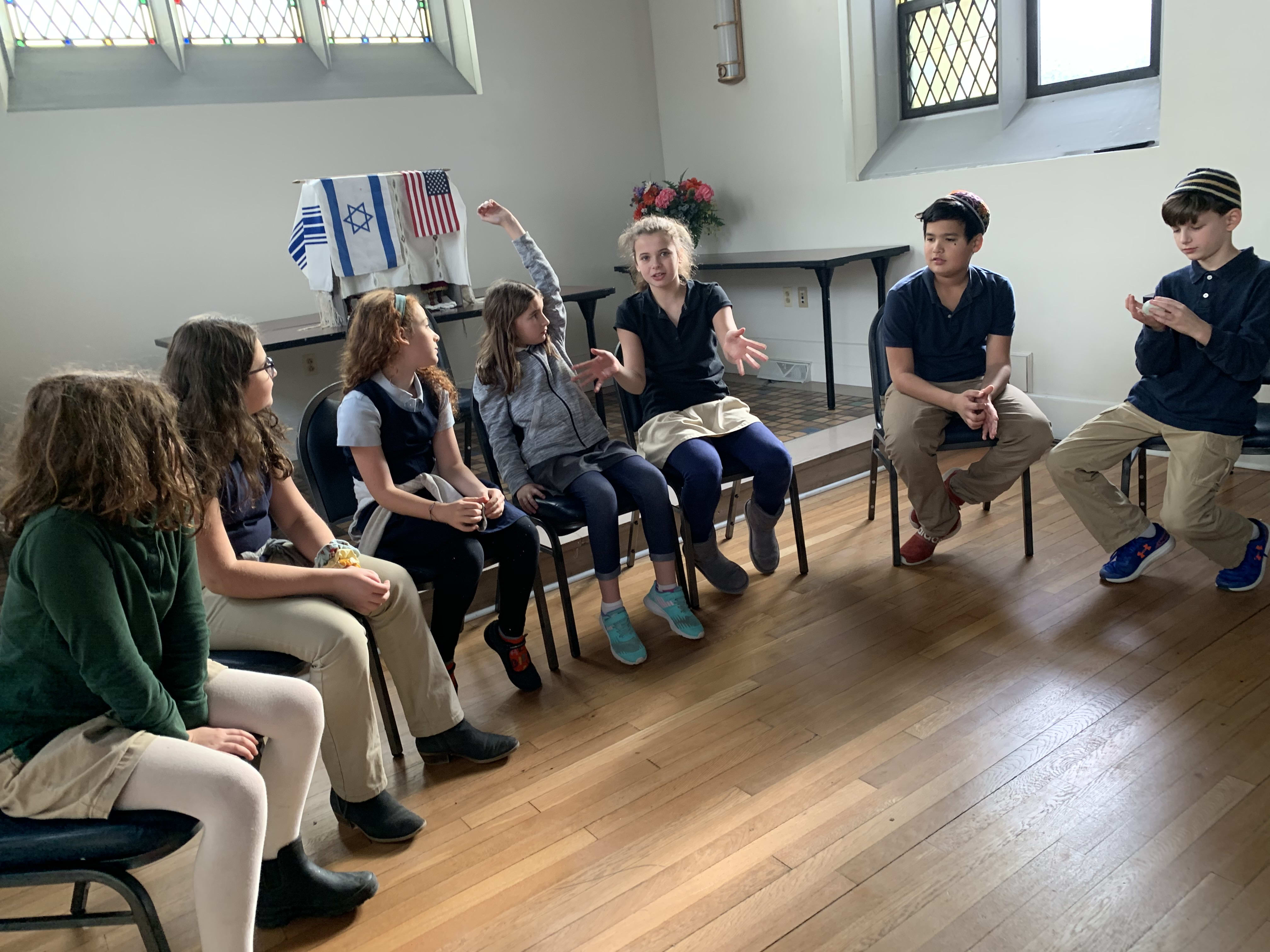 Big things are happening in Intermediate School Drama Club! For the first time in five years, our actors will be writing and fully producing an original play that they cannot wait to share with you during their final showcase event on Friday, May 15.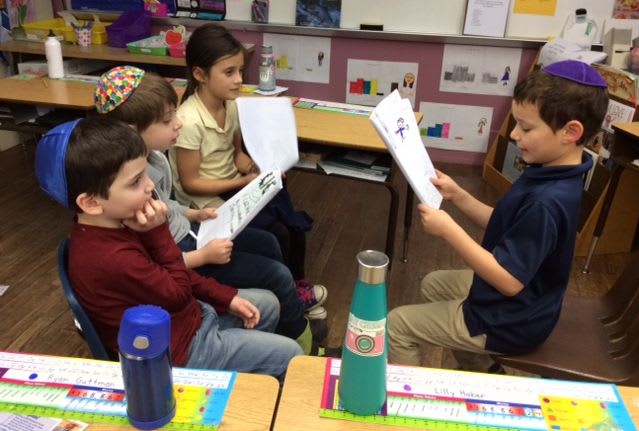 Through the iterative Writing Workshop process, students engage daily in the real work and creative problem-solving of writers. Sharing our work is an important part of this journey, and 2nd Grade celebrated the completion of their first Writing Workshop unit of the year by reading their personal narratives with the Pre-K class.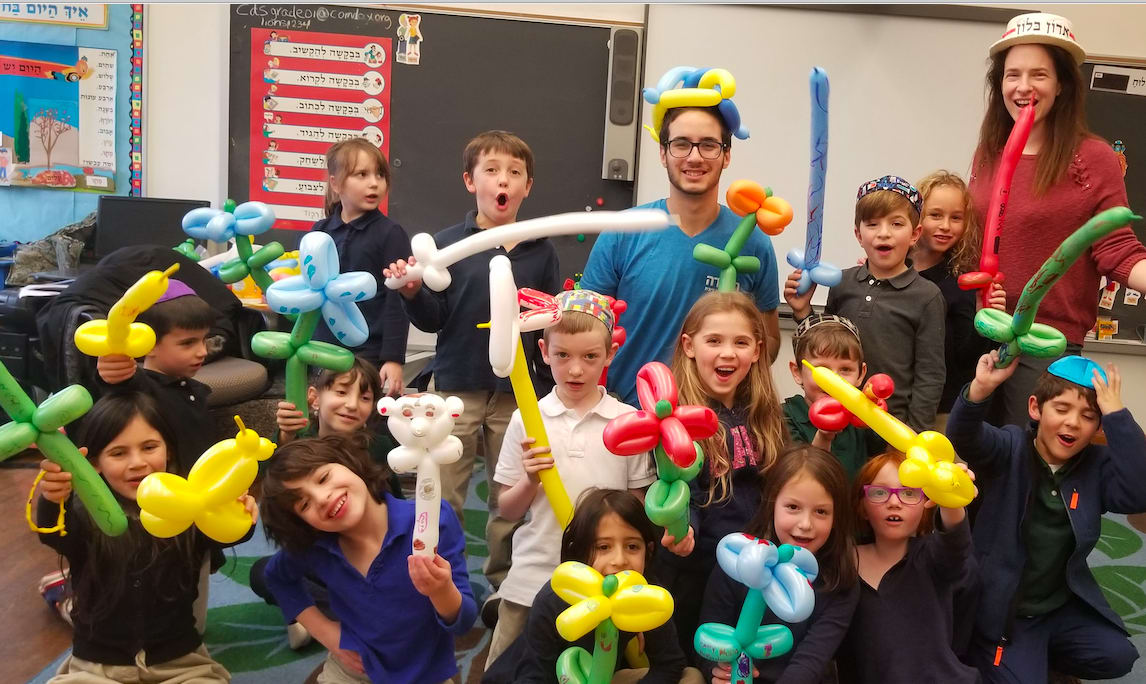 Learning a new language like Hebrew involves engaging the senses by getting students to use their sight, sound, touch, smell, and taste in association with new words. In 1st Grade, Morah Tal and Shinshin Guy Hoffman made a story about "Adon Bloon" (Mr. Balloon) and color vocabulary came alive with real balloon play.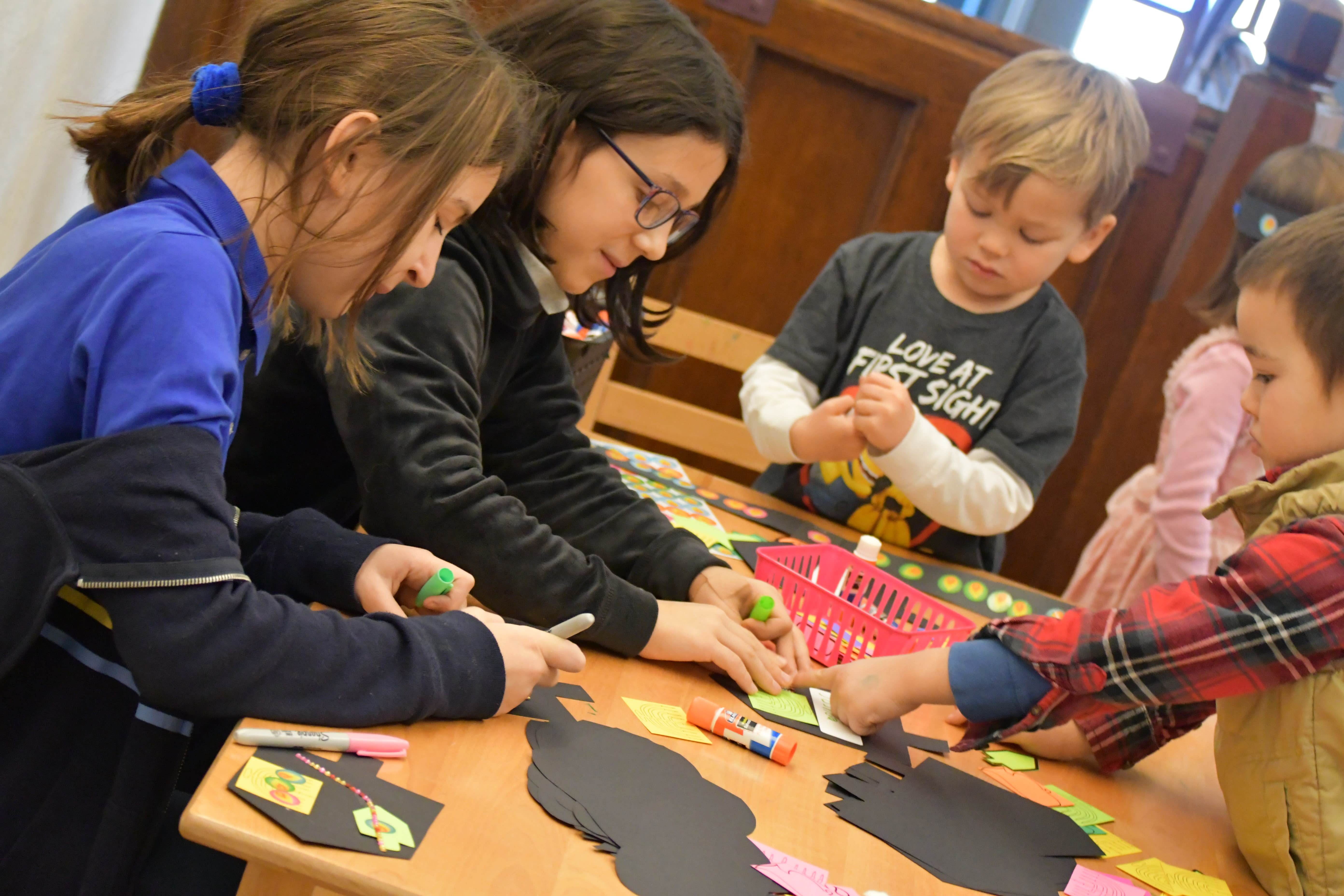 In the weeks leading up to Chanukah, children in the 3-year-old classroom enjoyed hands-on experiences with different chanukiot (Chanukah menorahs) and neirot (candles) and enjoyed learning about the holiday, culminating in fun activities with their friends in 4th Grade.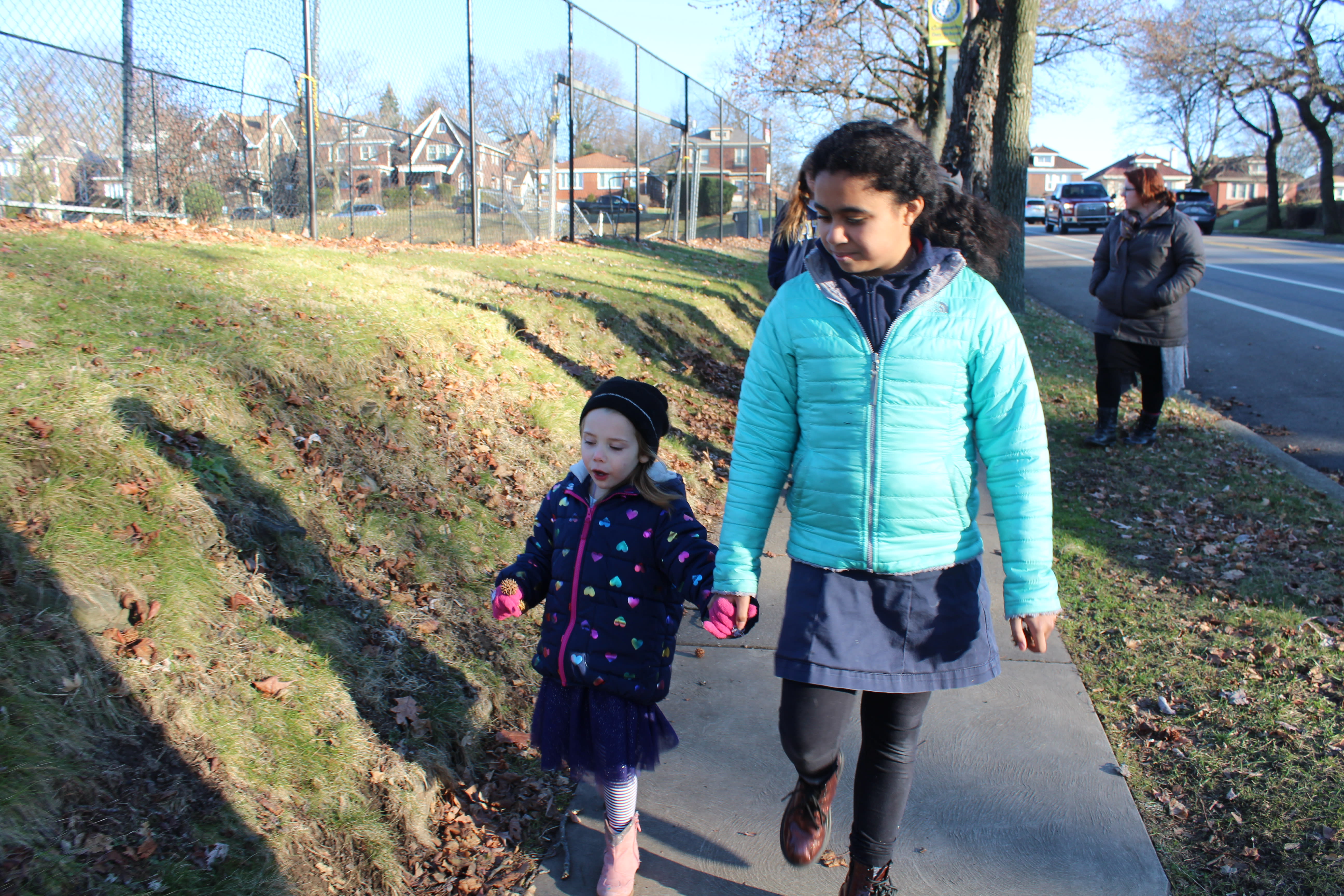 In Pre-K, we seek opportunities to join with older students in ways that combine our areas of interest and provide us with new experiences, whether it is reading with kindergarten, strolling with the Middle School Walking Club, or weekly visits from the Pre-K Helpers.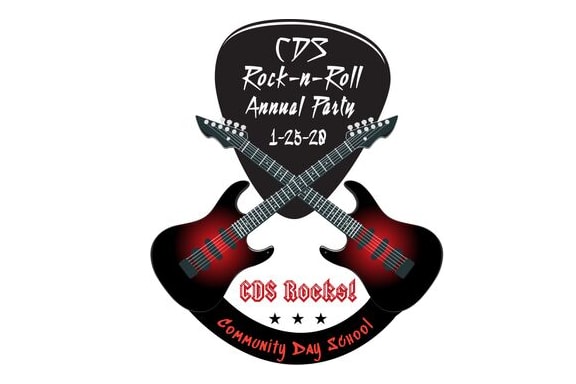 Tickets are on sale for the biggest CDS event of the year on Saturday, January 25 at 7:30 p.m. Get out your ripped jeans and favorite concert T-shirt and be ready to party like a rock star for a great cause at the CDS Rock-n-Roll Annual Party!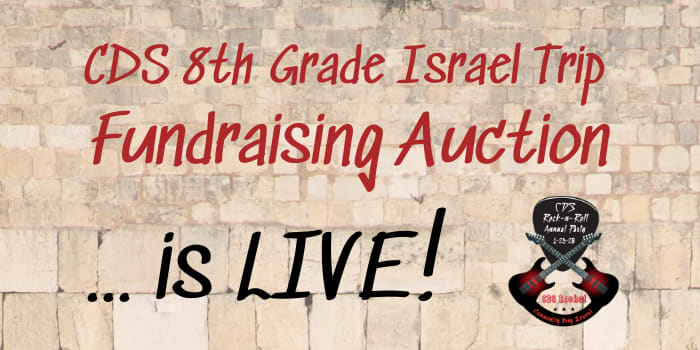 The 8th Grade Israel Trip Fundraising Auction is LIVE! Peruse our fabulous items, and start bidding NOW on jewelry, food and gourmet items, sports tickets, artwork, one-of-a-kind Pittsburgh experiences, and your CDS favorites. Auction proceeds will help underwrite the Class of 2020 graduation trip to Israel.
Fri Jan 10
Professional Development Day - NO SCHOOL
All day
Mon Jan 13
8th Grade Minyan Makers with Beth Shalom
7:30 AM - 8:30 AM
Wed Jan 15
7th Grade Minyan Makers with Tree of Life
7:30 AM - 8:30 AM
Wed Jan 15
Kindergarten Readiness Visit
10:00 AM - 11:30 AM
Fri Jan 17
Due date for admission and tuition assistance applications
All day
Sun Jan 19
PJ Invention Time
10:00 AM - 11:00 AM
Mon Jan 20
8th Grade Minyan Makers with Beth Shalom
7:30 AM - 8:30 AM
Mon Jan 20
Martin Luther King Jr. Day Programming
7:55 AM - 3:35 PM
Wed Jan 22
7th Grade Minyan Makers with Tree of Life
7:30 AM - 8:30 AM
Wed Jan 22
1st Grade Siddur Cover Planning Meeting
7:00 PM - 8:00 PM
Thu Jan 23
CDS Neighborhood Breakfast (for real estate agents and relocation specialists)
8:00 AM - 10:00 AM
Thu Jan 23
Science Fair
5:30 PM - 7:00 PM
Fri Jan 24
Science Fair
7:30 AM - 8:30 AM
Sat Jan 25
CDS Rock-n-Roll Annual Party
7:30 PM