Emergency Alert System Test
Next Monday evening, September 20, you should receive an automated call and text message as a test of our emergency notification system. This system is used to alert you of emergencies and weather-related school delays and cancellations. If you don't receive this call/message or would like to update your phone numbers afterward, please contact CDS Director of Technology and Strategic Initiatives Jordan Hoover.

Important COVID-19 Health and Safety Reminder


As we enter the Sukkot holiday, please remember that your family choices outside of school have a direct bearing on the health and safety of our CDS community and our ability to have in-person school. Please stay vigilant on our days off to protect yourselves from COVID-19: wear a mask indoors in public, limit travel, maintain physical distancing, and avoid large crowds and social gatherings with unvaccinated family and friends, especially indoors. Most importantly, stay home with any signs of illness in your household and get vaccinated if you haven't already.
Monday, September 20 (Day 7)
Middle School Soccer vs WT (home) - 3:45 p.m.

5th Grade Soccer vs WT (home) - 4:45 p.m.
Tuesday, September 21 - Sukkot - NO SCHOOL
Wednesday, September 22 - Sukkot - NO SCHOOL
Thursday, September 23 (Day 8)
Middle School Hersheypark Trip

CDS Green Team Sukkot Fest - rain or shine, students should come dressed to learn and explore outside in the CDS gardens
Friday, September 24 (Day 1)
Sunday, September 26
Lost Tribe eSports Super (Virtual) Sukkot - (Grades 4-8) - 10 a.m.-12 p.m.
4th Grade Family Apple Picking - 1 p.m.
Tue Sep 28
Shemini Atzeret - NO SCHOOL
All day
Wed Sep 29
Simchat Torah - NO SCHOOL
All day
Fri Oct 1
Bike Walk Rideshare to School
All day
Fri Oct 1
STUCO Pink Out Day
All day
Fri Oct 1
Full-School Kabbalat Shabbat
8:00 AM - 8:30 AM
Tue Oct 5
Picture Day
All day
Wed Oct 6
Back to School Night: Early Childhood, Kindergarten, 6-8
6:00 PM - 7:45 PM
Thu Oct 7
8th Grade Israel Trip Parent Meeting
7:45 AM - 8:30 AM
Thu Oct 7
Back to School Night: 1-5
6:00 PM - 7:45 PM
Fri Oct 8
Kadimah Shabbat Spirit Day
All day
Sun Oct 10
Wild in the Wilderness with Venture Outdoors (Family Geocaching Event)
10:00 AM - 12:30 PM
Tue Oct 12
Picture Retake Day
All day
Tue Oct 12
CDS, Mindfulness, and YOU: Parent Education
5:30 PM - 7:00 PM
CDS Grandparent Fall Challah Bake
CDS grandparents are invited to join us Thursday, October 21 from 4:30-5:30 p.m. in a virtual event to make challah together with their grandchildren and participate in a short Zoom program. CDS will provide all of the ingredients and instructions to bake your challah! RSVP here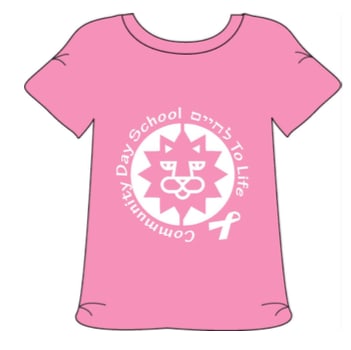 Friday, October 1 will be our first Middle School Student Council Pink-Out! Everyone is encouraged, but not required to wear pink to increase awareness of breast cancer and raise funds for research into its causes, prevention, and treatment. Wear your "To Life" Pink-Out T-shirt if you purchased one, or your favorite pink attire. New shirts are for sale here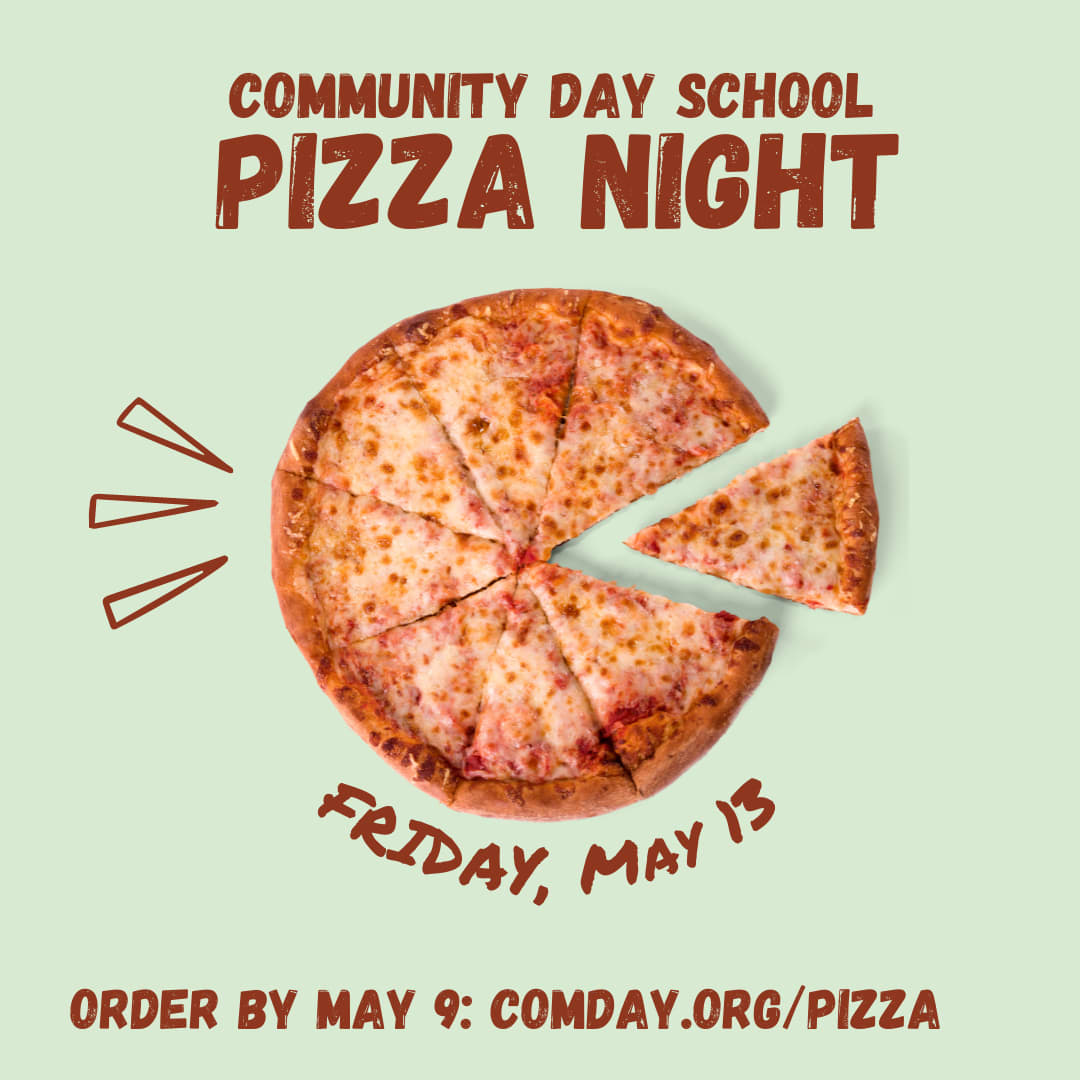 Take the night off you deserve on Friday, October 1, and order kosher pizza for your family for Shabbat dinner. Choices include ready-to-go pies (Take and Bake) or pizza kits with dough (Take and Make) you can make together as a fun activity with your children, all made by Creative Kosher (Deena's Dishes). Order by September 29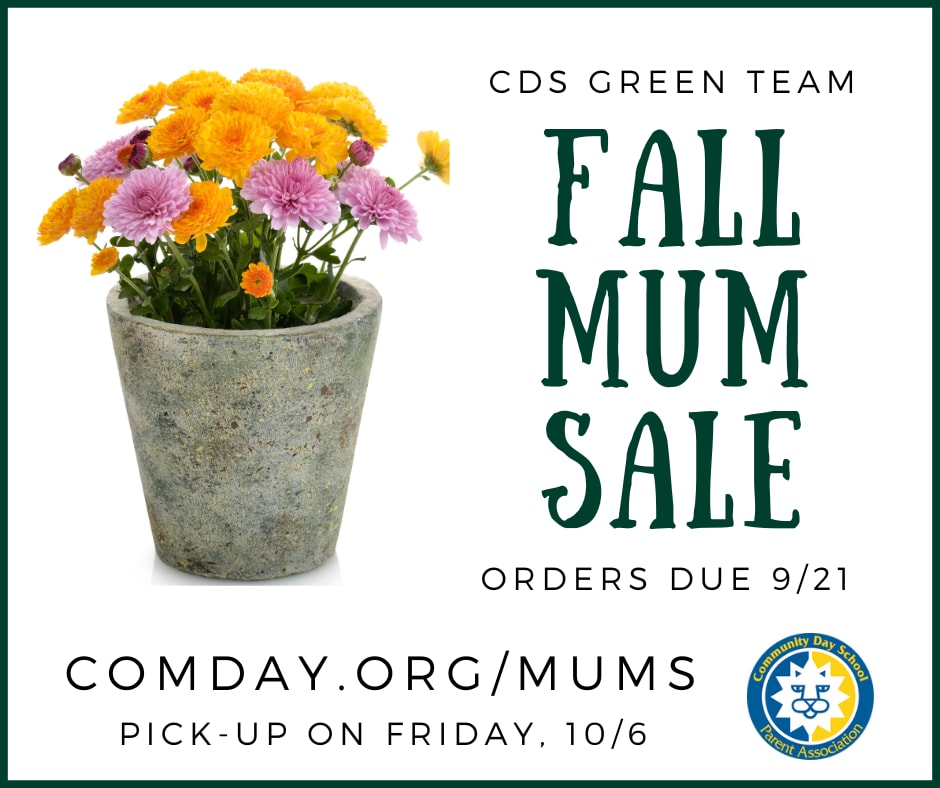 Weekly Torah Portion - Ha'Azinu

Shabbat candle-lighting - 9/17- 7:06 p.m.

Havdalah - 9/18- 8:04 p.m.
No Sukkah? No Problem!
Ways to celebrate Sukkot at home

One of the commandments of Sukkot is to be joyful. I hope that some of these ideas can help you bring joy to your Sukkot holiday, even without a backyard Sukkah.

 Chag Sameach!

Connect with us on your Jewish journey:

Meredith Brown, CDS Community and Family Engagement Coordinator, mbrown@comday.org

Pick out a lulav and etrog with your children. If you can't go pick them out, order one to have at home. Nothing beats the smell!

Shake the lulav every day. This is a ritual that takes less than 5 minutes and can be easy to learn here. It is not often we let our kids bring leaves and branches into the house, and it is something they ask for long after Sukkot is over.

Learn the rules of how to build a Sukkah and then build one inside. While it may not meet the legal requirements of a Sukkah, it can be a fun way for families to learn what makes a Sukkah. You can build a pillow and blanket Sukkah fort or make it out of clay, Legos, or blocks. You can also get a large cardboard box and cut it into a Sukkah that your kids could fit inside and decorate with paper chains and pictures of fruit. Children and their toys will love living in their cardboard Sukkah.

Make an edible Sukkah. Get some graham crackers, frosting, or marshmallow fluff, and some licorice or pretzel sticks for the roof and build away. You can decorate with other candy and then have a great time eating it together.
Kol HaKavod
כל הכבוד
Meaning "all the respect," Kol HaKavod (כל הכבוד) is the Hebrew equivalent of "good job" or "way to go!" At Community Day School, it's one way for parents to share their gratitude for CDS staff and for colleagues to express appreciation for each other. Use the link below to send your messages of "Kol HaKavod" to people who are making a positive difference for your family.
David Knapp
Mr. Knapp, while filling in for Mrs. Frischman, has incorporated his love and knowledge of music into his 5B math class that I help support. He keeps the students engaged and working, and the students love his class.


Dani Guttridge
Ms. Guttridge wears many hats at school, and her effort to figure them all out is admirable!