February 20, 2020 | 25 Sh'vat 5780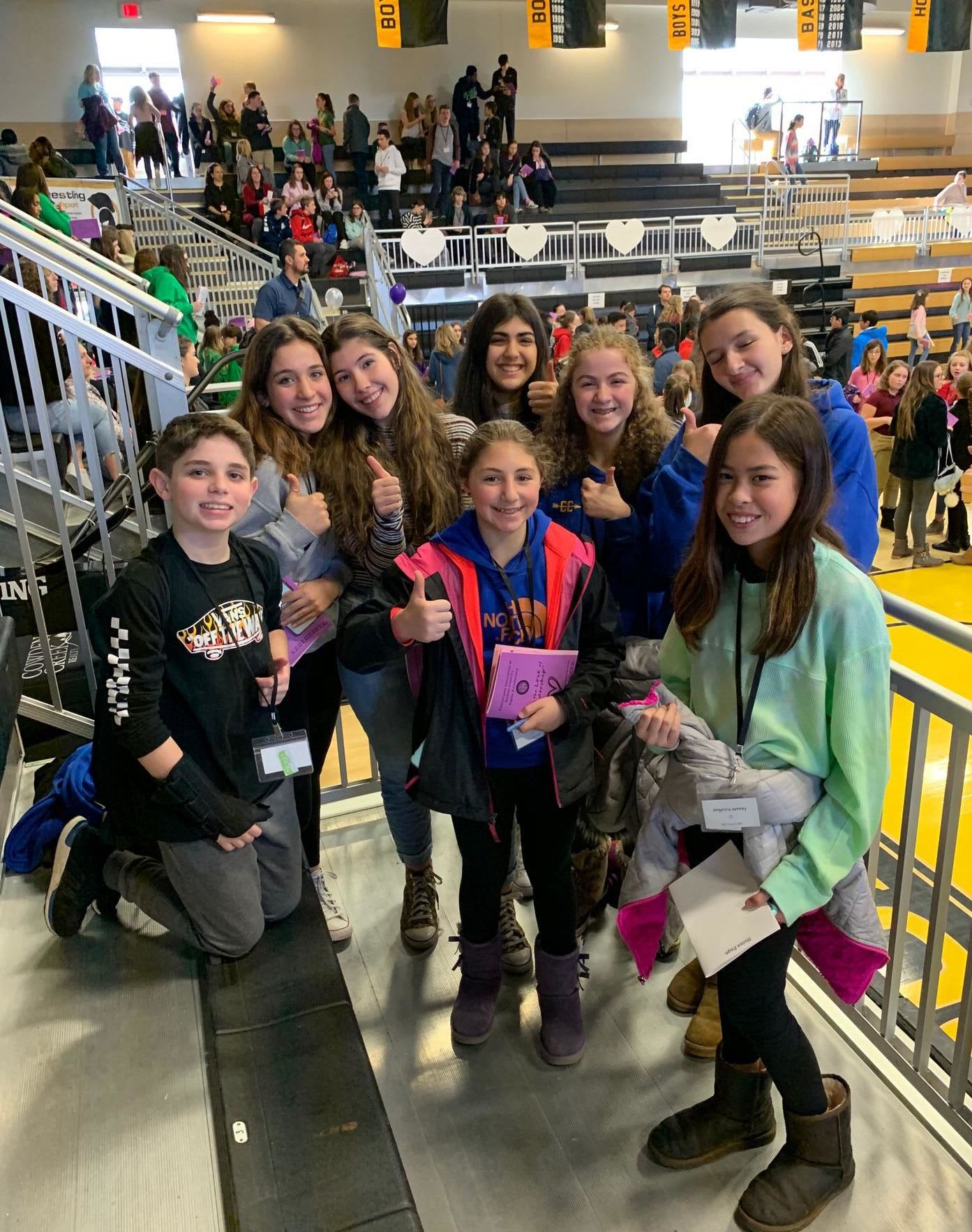 Question? Who would get up early on a day off and go to a leadership conference? Answer: CDS kids. On a Professional Development Day last Friday when school was closed, members of Middle School Student Council attended the Pennsylvania Association of Student Councils (PASC) regional leadership conference at Montour High School with Middle School PASC State Advisors of the Year Jackie Goldblum and Ronit Pasternak. They participated in student-led workshops such as "Peer Pressure," "For The Love of Teamwork," "Delightfully De-Stress," "Speaking With Confidence," and "Gryffindor vs. Slytherin: How Even the Most Different of People Can Work Together." We are so very proud of our student leaders and excited for them to put their new knowledge and skills to work in Student Council and beyond!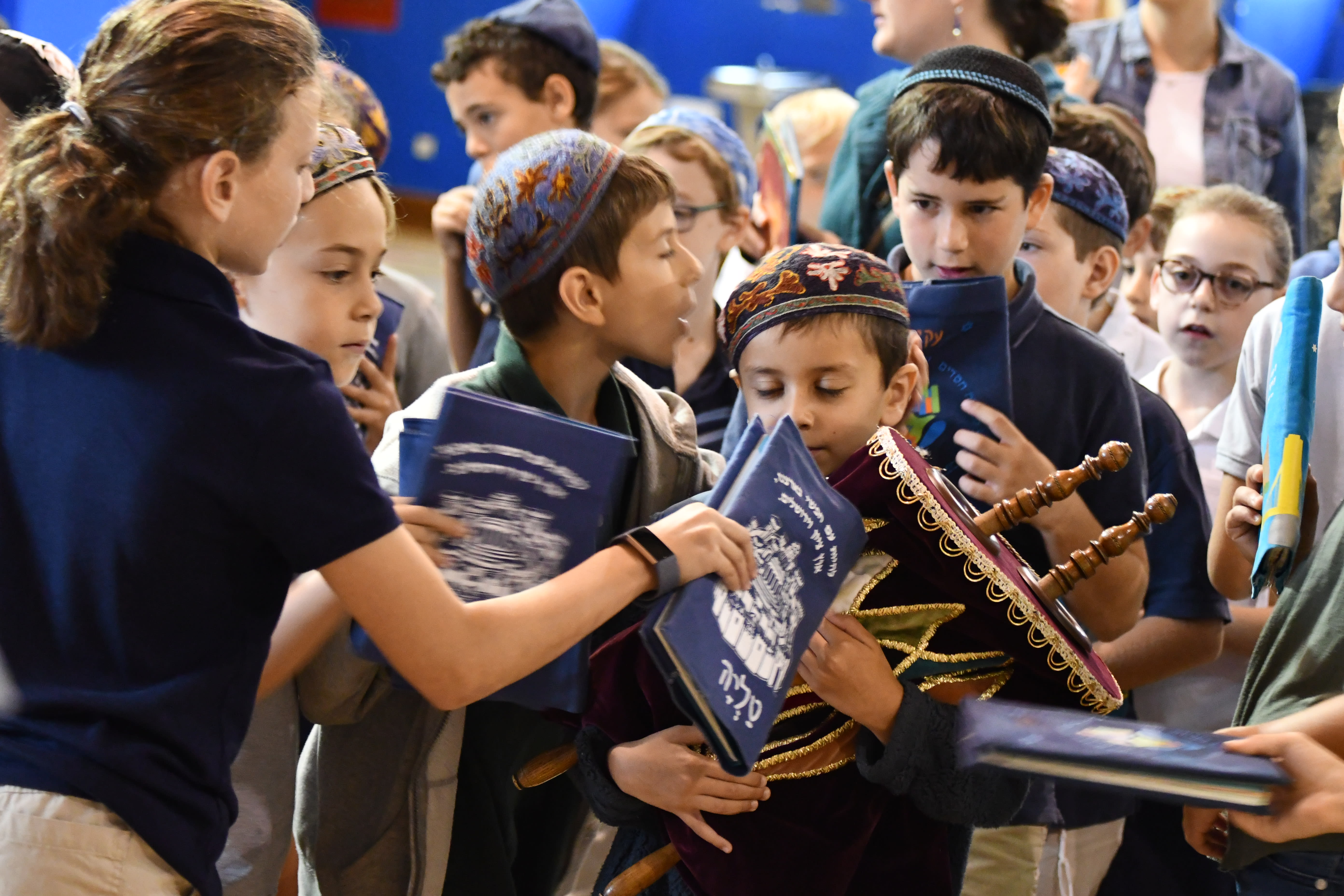 Our mission at CDS is to deliver a joyful, innovative education that empowers children to become accomplished learners and compassionate upstanders who are committed to Jewish life and to creating a better world. Are you with us?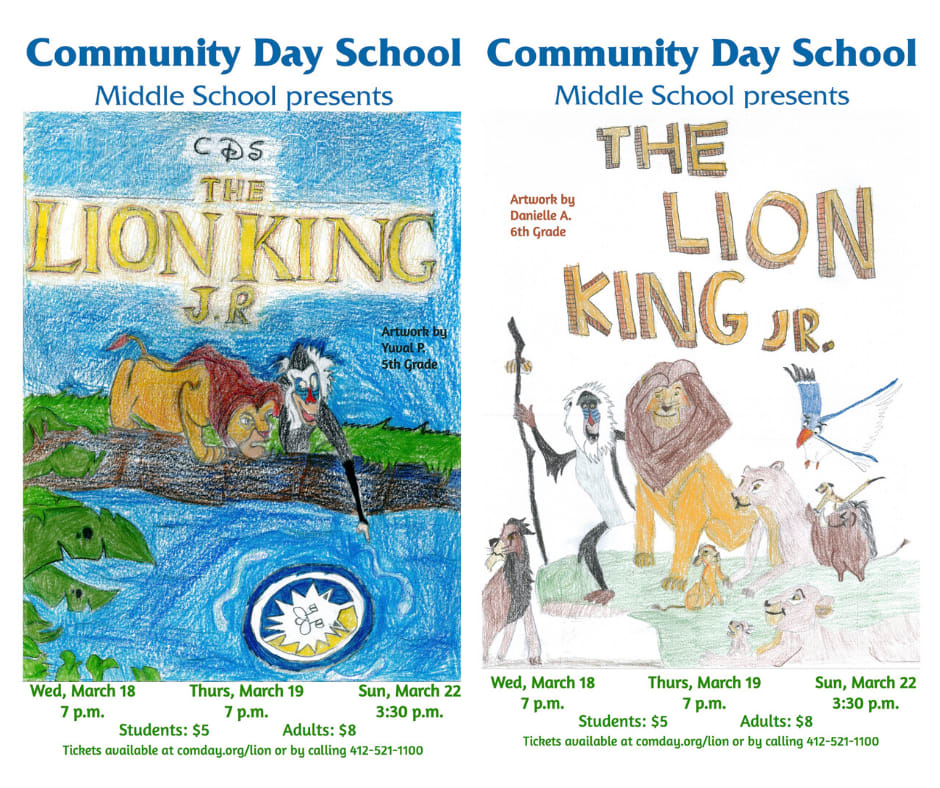 ​​​​​​​Disney's The Lion King has captivated the imagination of audiences around the world and now, for the first time ever, this one-of-a-kind musical will be produced on the Community Day School stage.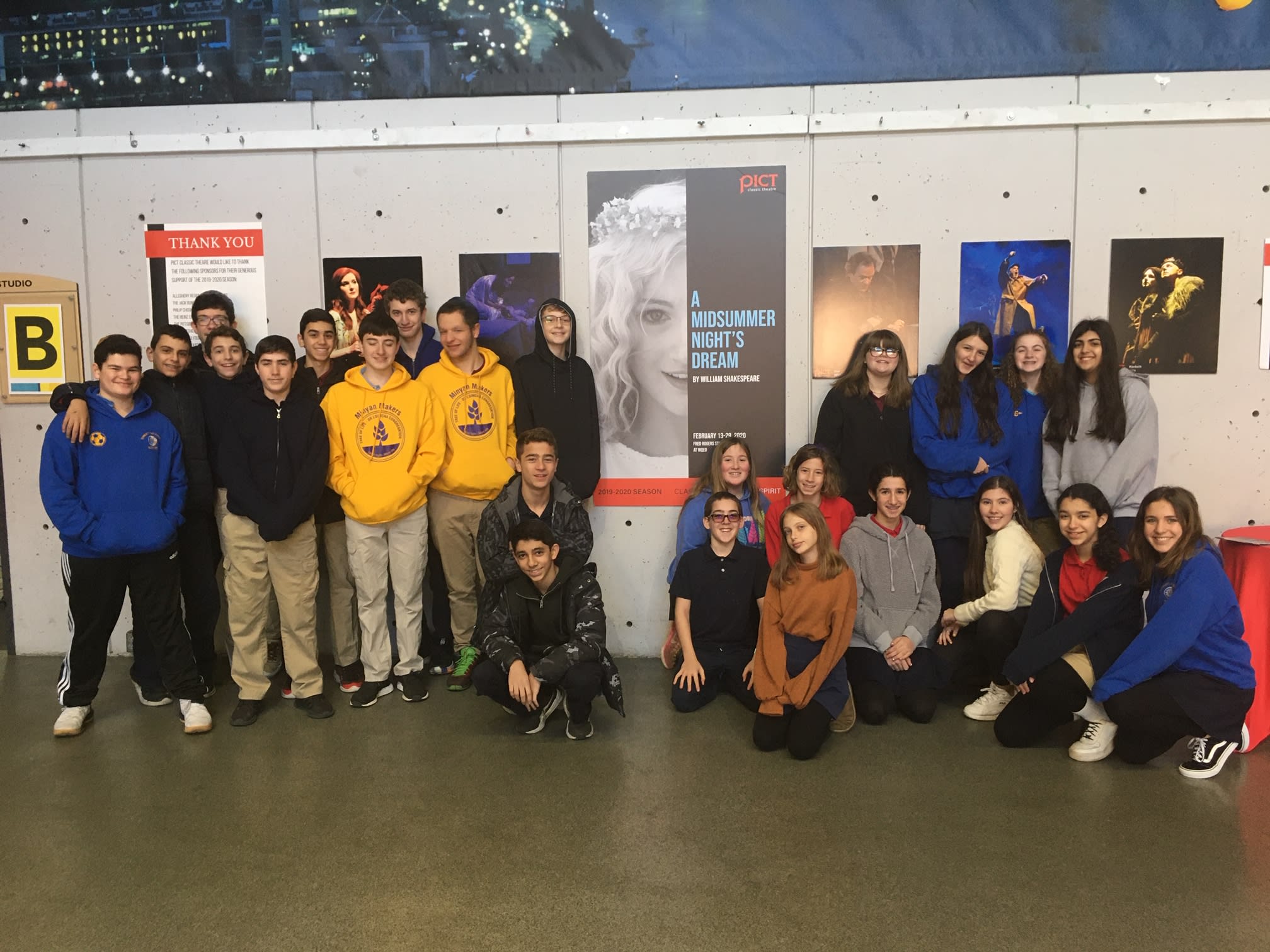 Because Shakespeare was meant to be seen and not simply read, CDS 8th Grade was very fortunate this week to have the opportunity to attend PICT Classic Theatre's production of "A Midsummer Night's Dream."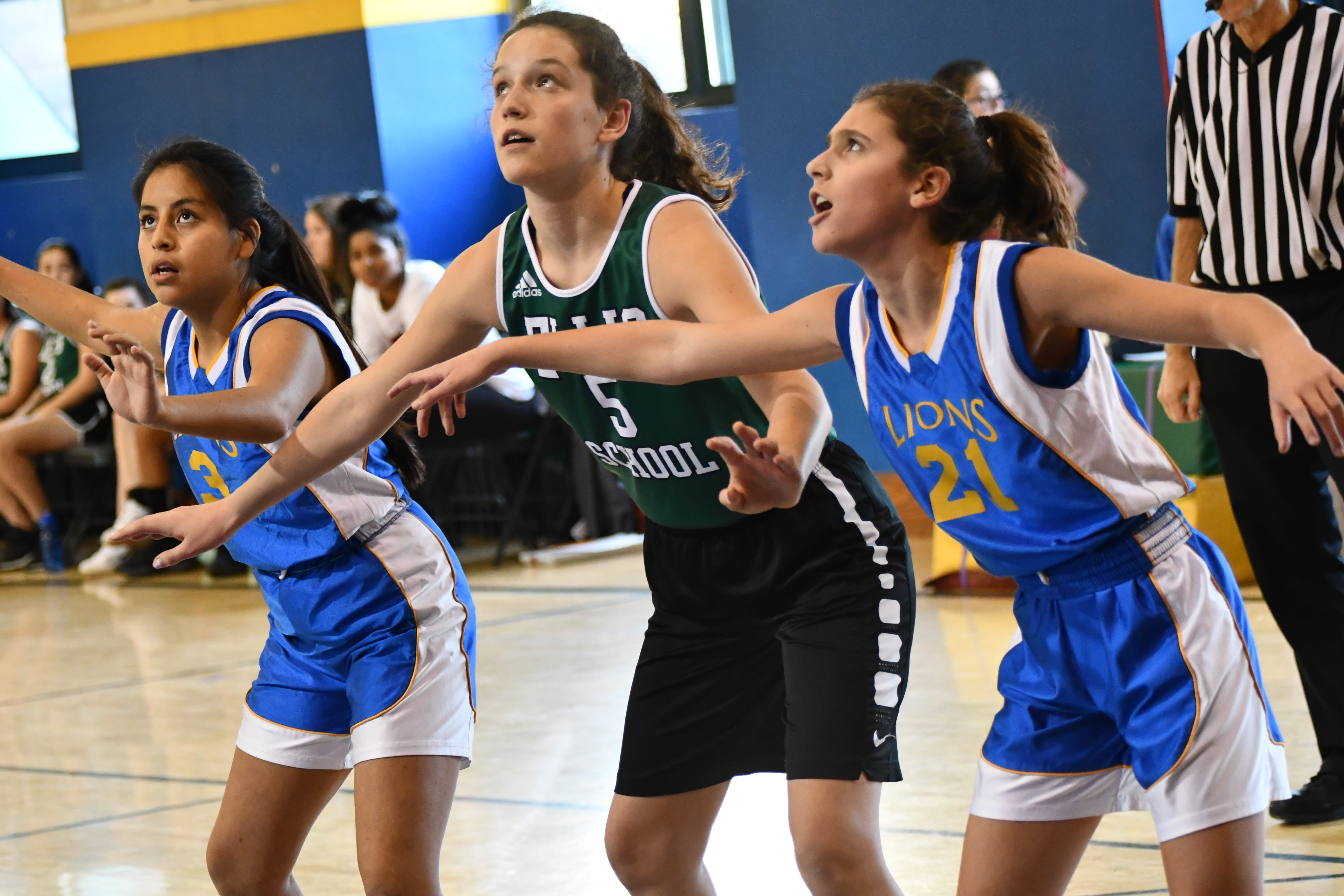 Another memorable and successful Lions basketball season for the student athletes of CDS is in the books! Join us tomorrow for the 8th Grade vs. Faculty Game to see who will earn the bragging rights of the school.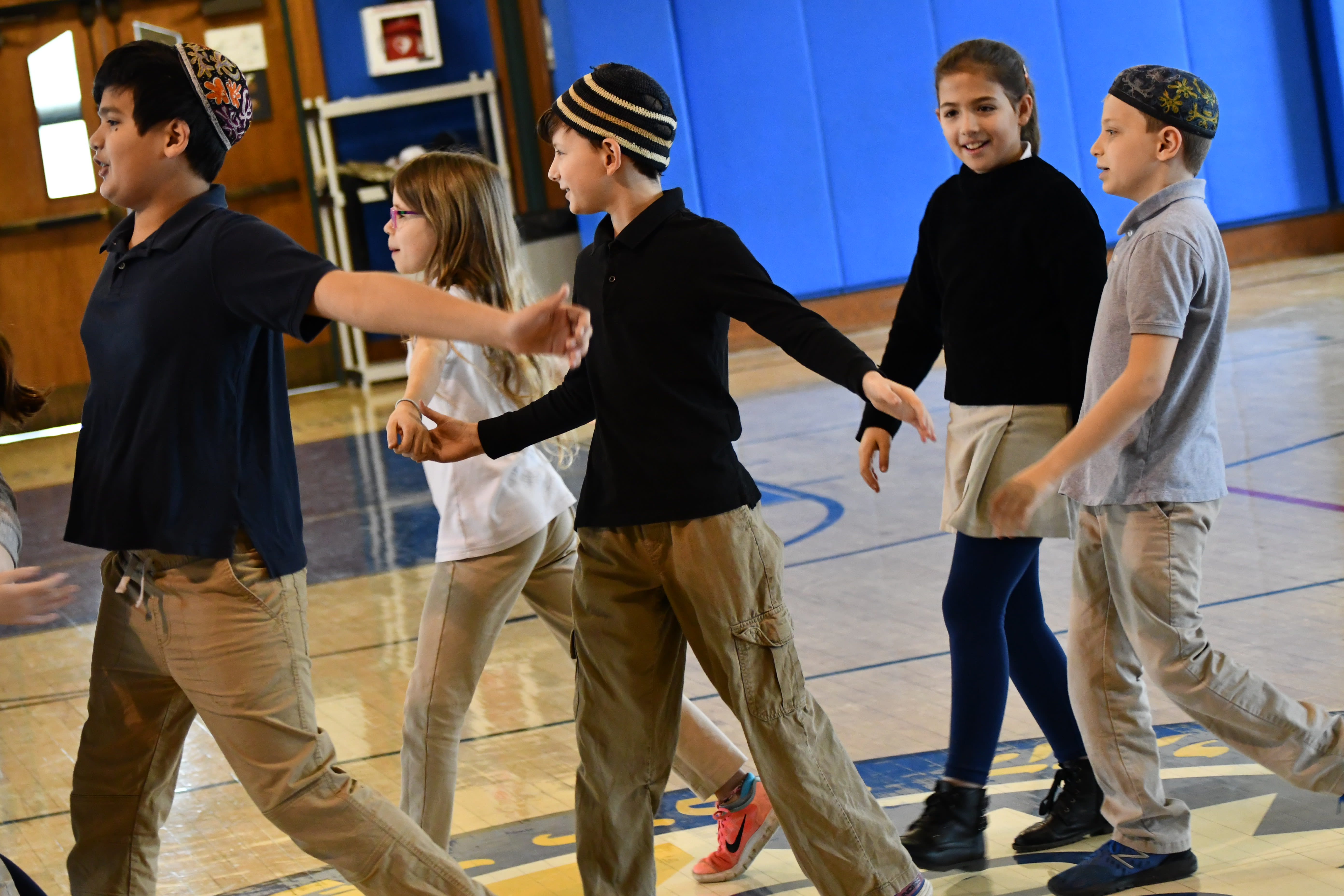 Recently, the 5th graders took the first steps on their 8-week journey to becoming skilled ballroom dancers—and more importantly, better people—as the The ESTEEM Group Ballroom Dancing program kicked off here at CDS.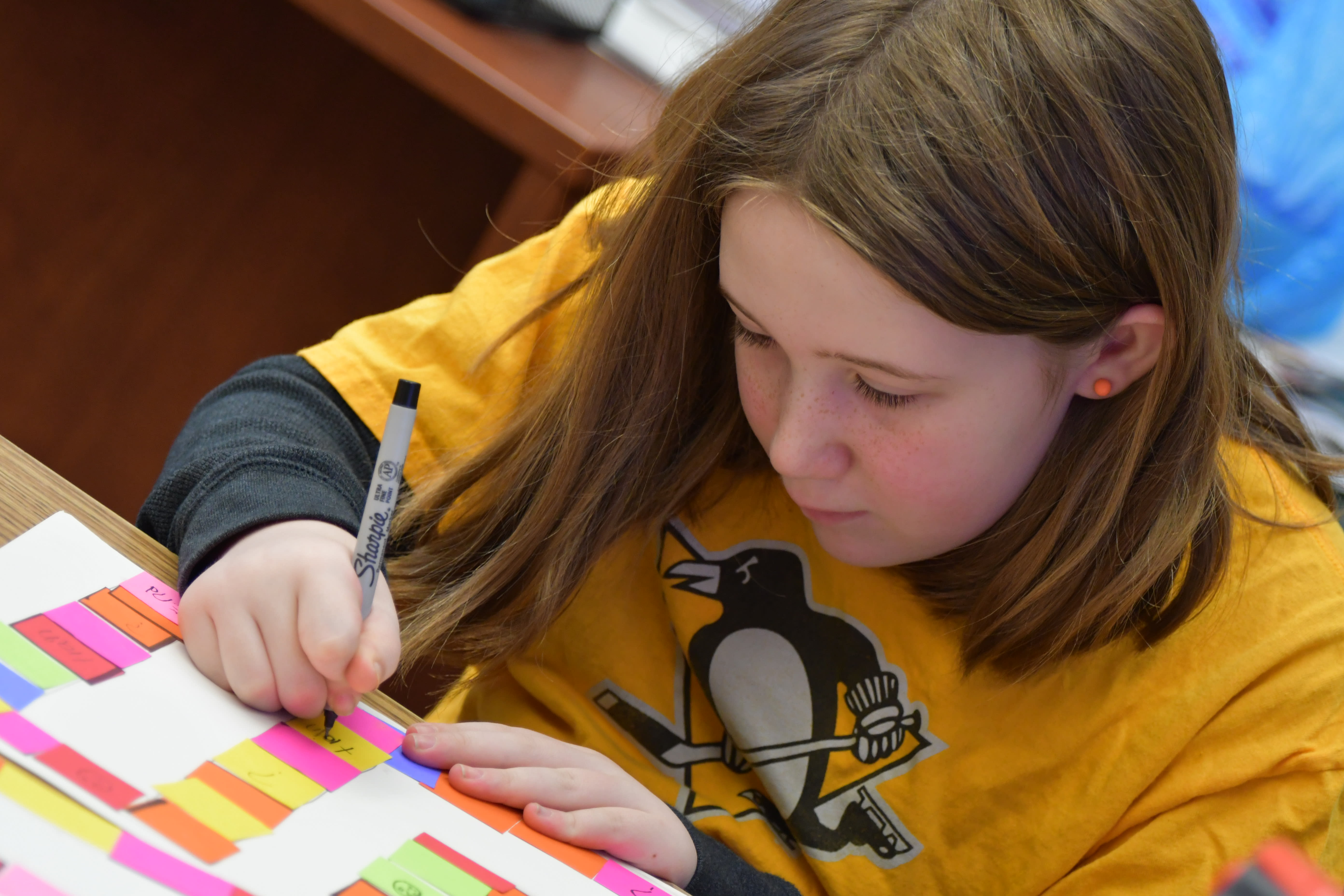 Have you ever wondered how games are invented? From a survival game that takes place on the Titanic to a concentration math game, some Intermediate School students in the Games and Logic IGNITE group are trying very hard to invent the next great game.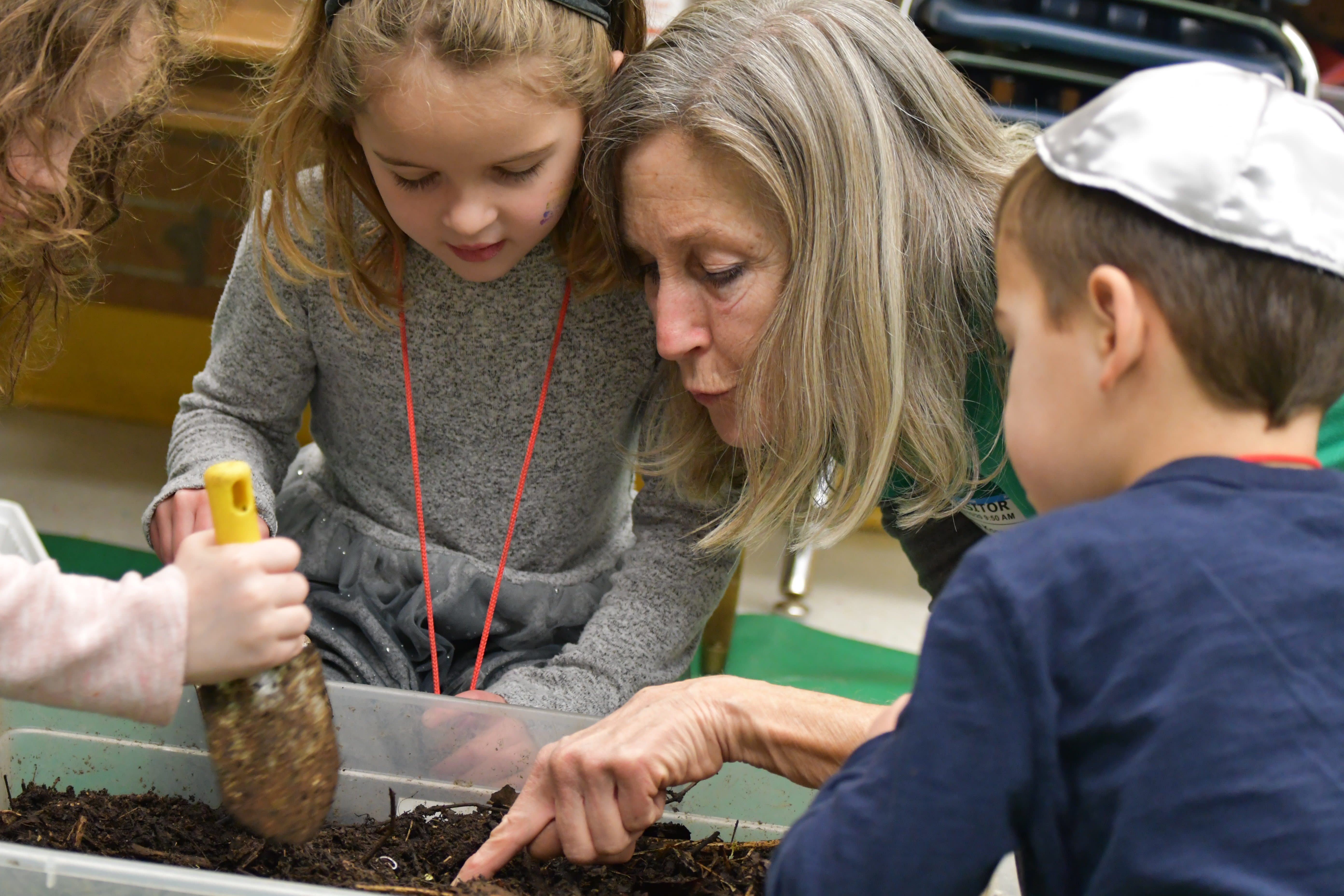 The celebration of our Earth for Tu B'Shevat was brought to a new level when the magical Ms. Lydia, a naturalist educator from Pittsburgh Parks Conservancy, visited Morah Michal's kindergarten classes and brought dirt from the park, shovels, magnifying glasses, and boxes.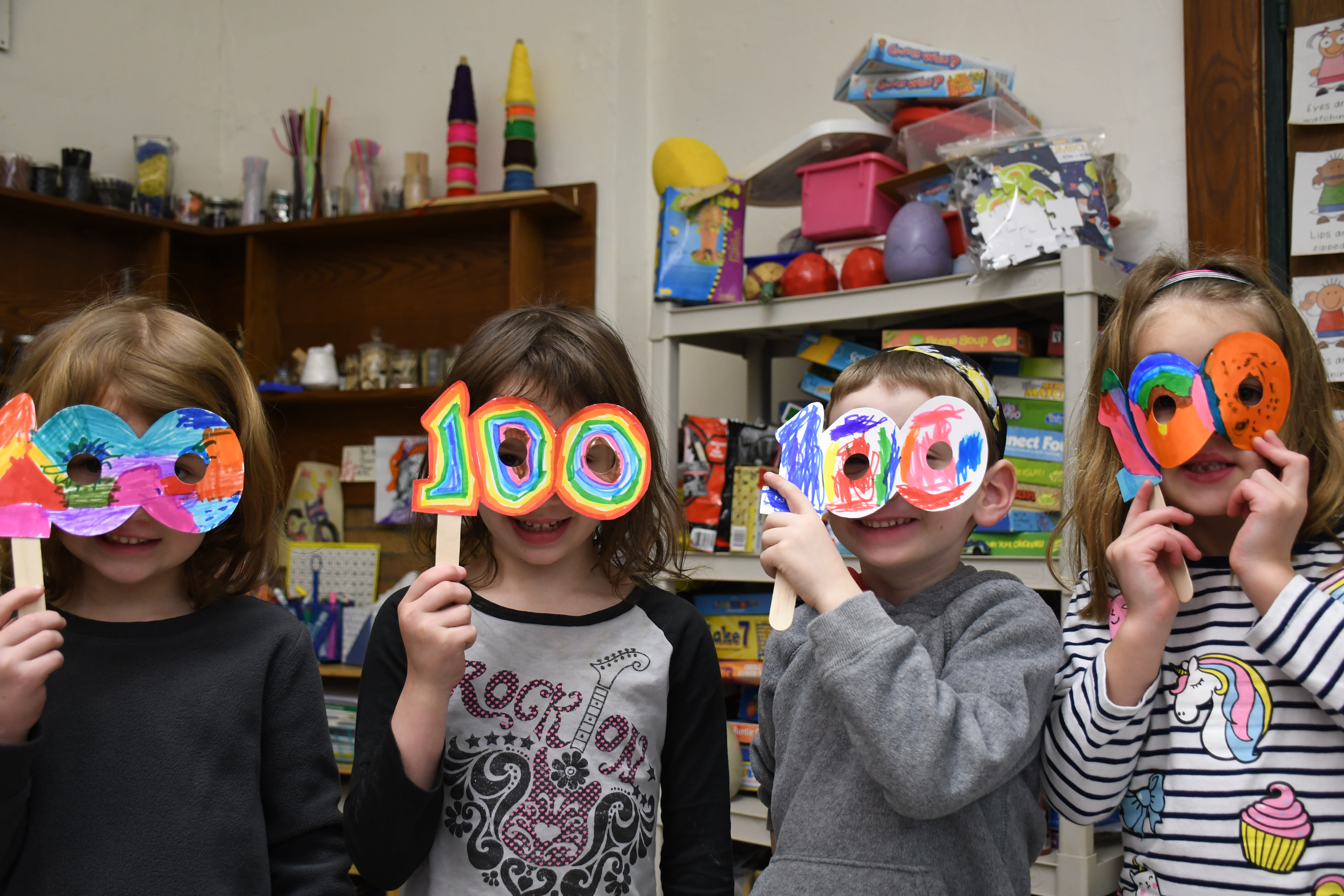 With a century of school days under our belts, there was plenty to celebrate in Lower School this week, as students marked the milestone with activities that put their math skills, creativity, and imaginations to the test.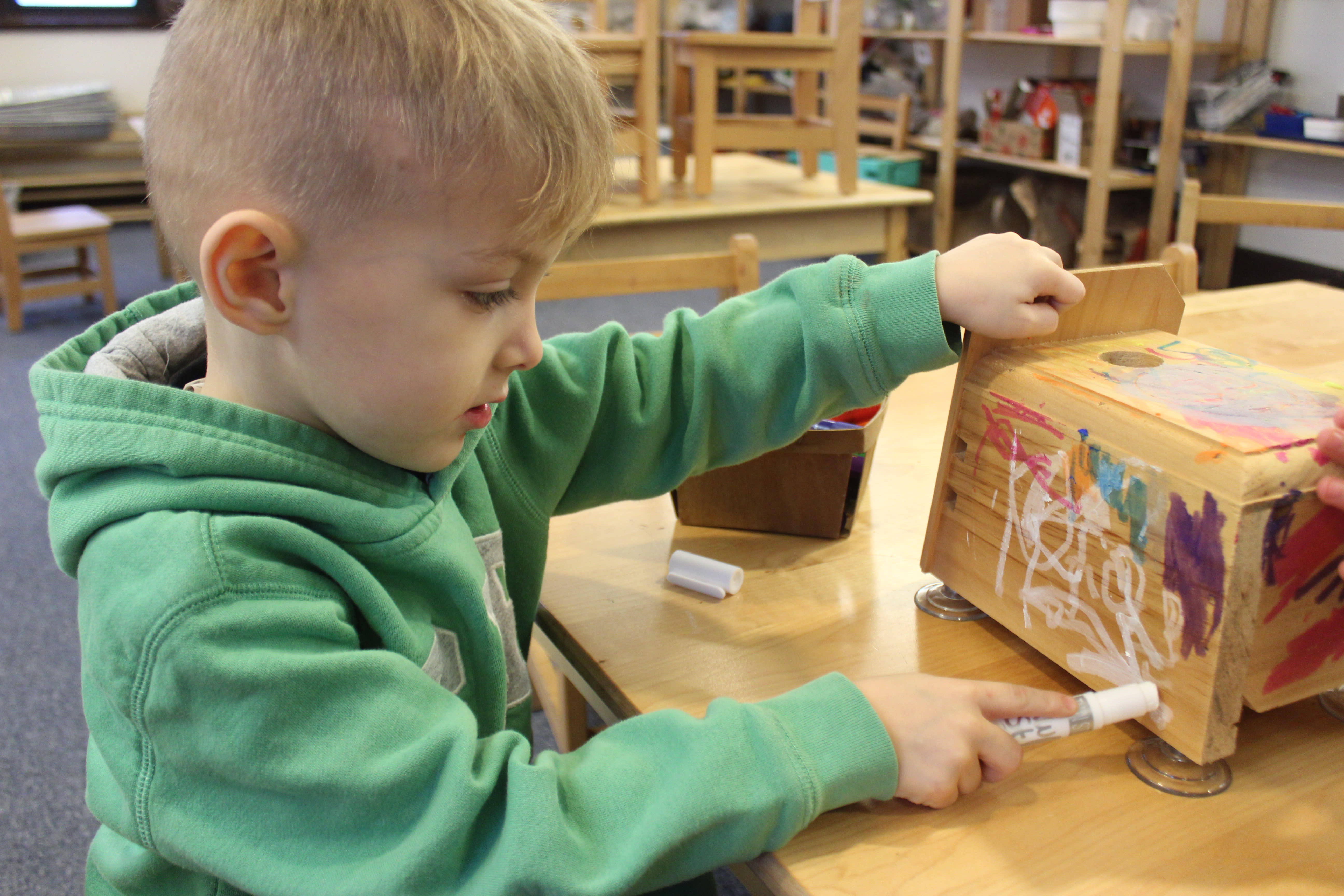 The 3's celebrated Tu B'Shevat through our powerful Reggio method of exploration, which led to a sensory investigation of the seven species that made the agriculture of ancient Israel so special, as well as learning about trees and birds through stories and art.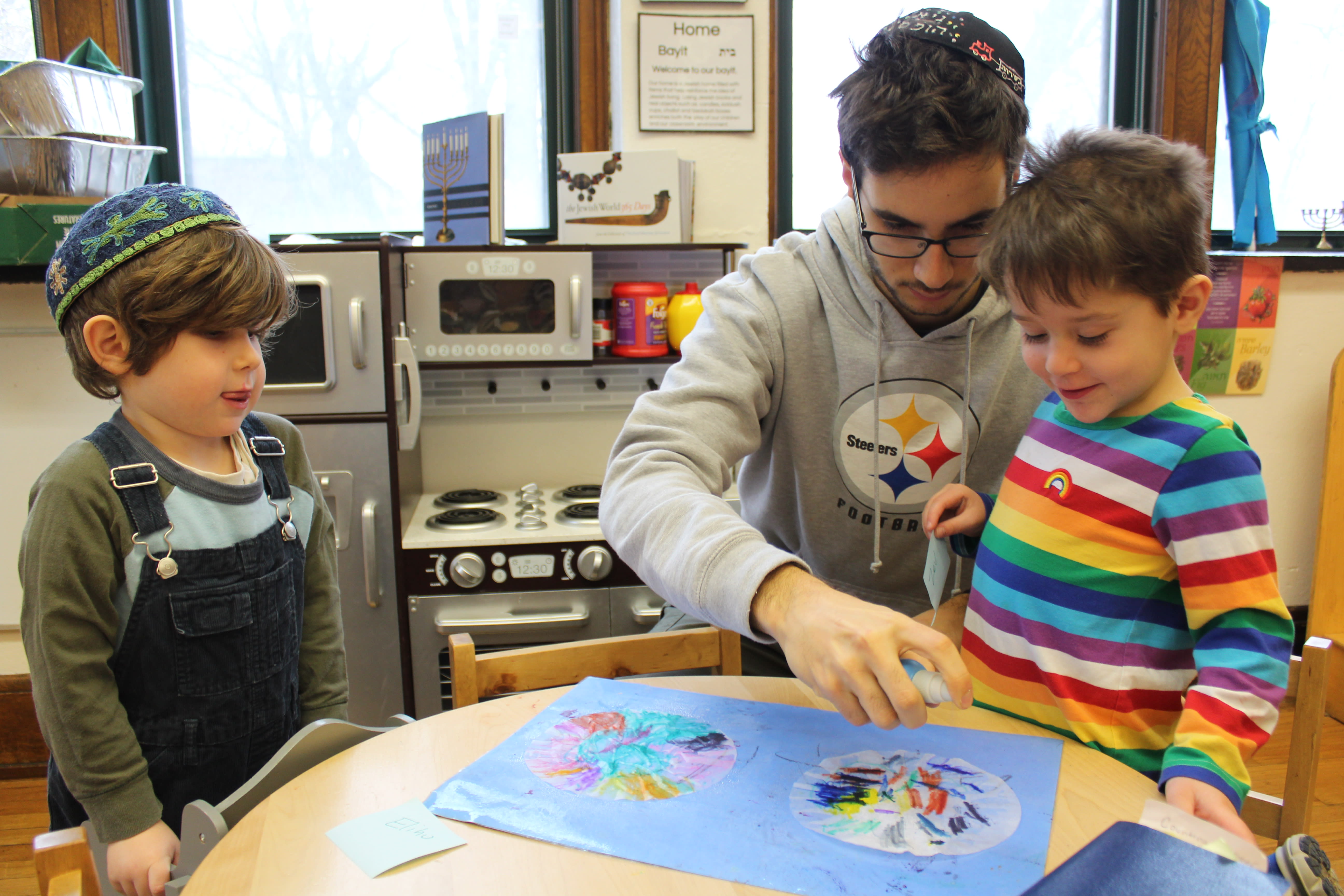 Tu B'Shevat was an exciting time in Pre-K, as we enjoyed a variety of hands-on learning experiences through the use of books, outdoor exploration, and scientific investigations with planting seeds and small plants.
Purim is coming soon! We hope that you will join our school celebration by taking part in the CDS Parent Association's Mishloach Manot Project.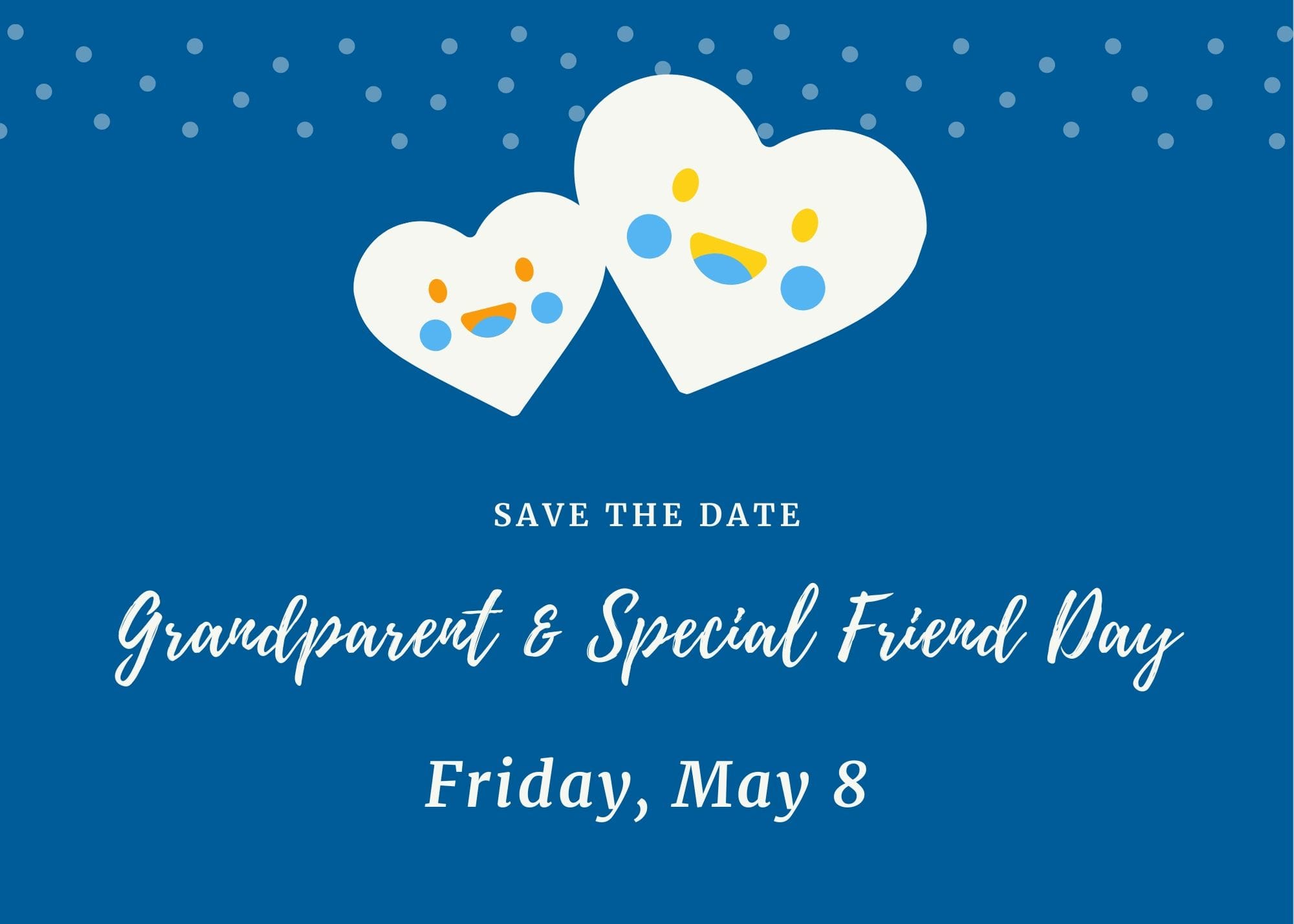 Please make sure the loved ones in your child's live save the date for Community Day School Grandparent & Special Friend Day on Friday, May 8. 
Fri Feb 21
Bike Walk Rideshare to School
All day
Fri Feb 21
Spirit Day (Blue and Gold Day)
All day
Fri Feb 21
Full-School Kabbalat Shabbat and Spirit Day
8:00 AM - 8:30 AM
Fri Feb 21
Lion's Pride Open Hours
8:15 AM - 9:30 AM
Fri Feb 21
8th Grade vs Faculty Basketball Game
1:25 PM - 2:35 PM
Mon Feb 24
8th Grade Minyan Makers with Beth Shalom
7:30 AM - 8:30 AM
Tue Feb 25
3rd Grade Biography Speeches
8:15 AM - 9:15 AM
Wed Feb 26
7th Grade Minyan Makers with Tree of Life
7:30 AM - 8:30 AM
Wed Feb 26
3rd Grade Biography Speeches
8:15 AM - 9:15 AM
Mon Mar 2
Due date for enrollment contracts and deposits
All day