Thank you to the CDS Parent Association for sending home apples and honey today for families to enjoy for Rosh Hashanah.

We hope to fill these coming days with sweetness!
IMPORTANT COVID-19 HEALTH AND SAFETY REMINDER:

As we enter Labor Day weekend and Rosh Hashanah, please remember that your family choices outside of school have a direct bearing on the health and safety of our CDS community and our ability to have in-person school. Please stay vigilant on our days off to protect yourselves from COVID-19: wear a mask indoors in public, limit travel, maintain physical distancing, and avoid large crowds and social gatherings with unvaccinated family and friends, especially indoors. Most importantly, stay home with any signs of illness in your household and get vaccinated if you haven't already.
SAVE THE DATE: BACK TO SCHOOL NIGHT!

Please save the date for Back to School Night, all on Zoom!

Get to know your child's teachers, learn about what exciting learning opportunities are planned for this school year, and understand how you can partner with our faculty to better support your CDS student:

Wednesday, October 6
Early Childhood, Grades 6-8, Kindergarten

Thursday, October 7
Grades 1-5


Session 1: 6-6:45 p.m.
Session 2 (repeat): 7-7:45 p.m.


More details and login information coming soon
Monday, September 6 - Labor Day - NO SCHOOL
Tuesday, September 7 - Rosh Hashanah - NO SCHOOL
Wednesday, September 8 - Rosh Hashanah - NO SCHOOL
Thursday, September 9 (Day 2)
Cross Country Practice - 3:45-4:45 p.m.

Middle School Soccer Practice - 3:45-5:15 p.m.

5th Grade Soccer Practice - 3:45-5 p.m.
Friday, September 10 (Day 3)
Wed Sep 15
Erev Yom Kippur - NO SCHOOL
All day
Thu Sep 16
Yom Kippur - NO SCHOOL
All day
Sun Sep 19
Lost Tribe eSports Super (Virtual) Sukkot Tech Session (Grades 4-8)
1:00 PM - 3:00 PM
Tue Sep 21
Sukkot - NO SCHOOL
All day
Wed Sep 22
Sukkot - NO SCHOOL
All day
Thu Sep 23
CDS Green Team Sukkot Fest
All day
Thu Sep 23
Middle School Hersheypark
Fri Sep 24
CDS Green Team Sukkot Fest
All day
Sun Sep 26
Lost Tribe Esports Super (Virtual) Sukkot (Grades 4-8)
10:00 AM - 12:00 PM
Tue Sep 28
Shemini Atzeret - NO SCHOOL
All day
Wed Sep 29
Simchat Torah - NO SCHOOL
All day
Get Your Challah Subscription!
Get a homemade delicious challah (or two) home every Friday in your child's backpack starting next Friday, September 10 to help your family celebrate Shabbat. Click here to order your Creative Kosher weekly challah in either whole wheat or traditional! All proceeds benefit the CDS Parent Association.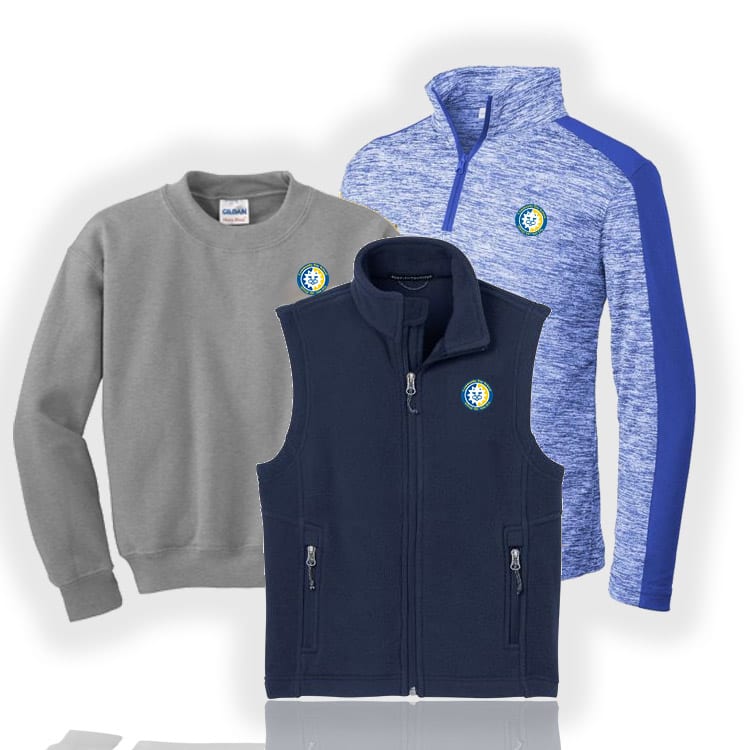 We're excited to partner with AEC Online Store to bring you an all-new CDS School Store, with Lions sweatshirts, shirts, hats, caps, drinkware, and other apparel, as well as gift certificates. The clothing items can be worn as part of the CDS dress code in all grades, and all items are perfect Spirit Day attire or to show your Lions pride anytime, anywhere!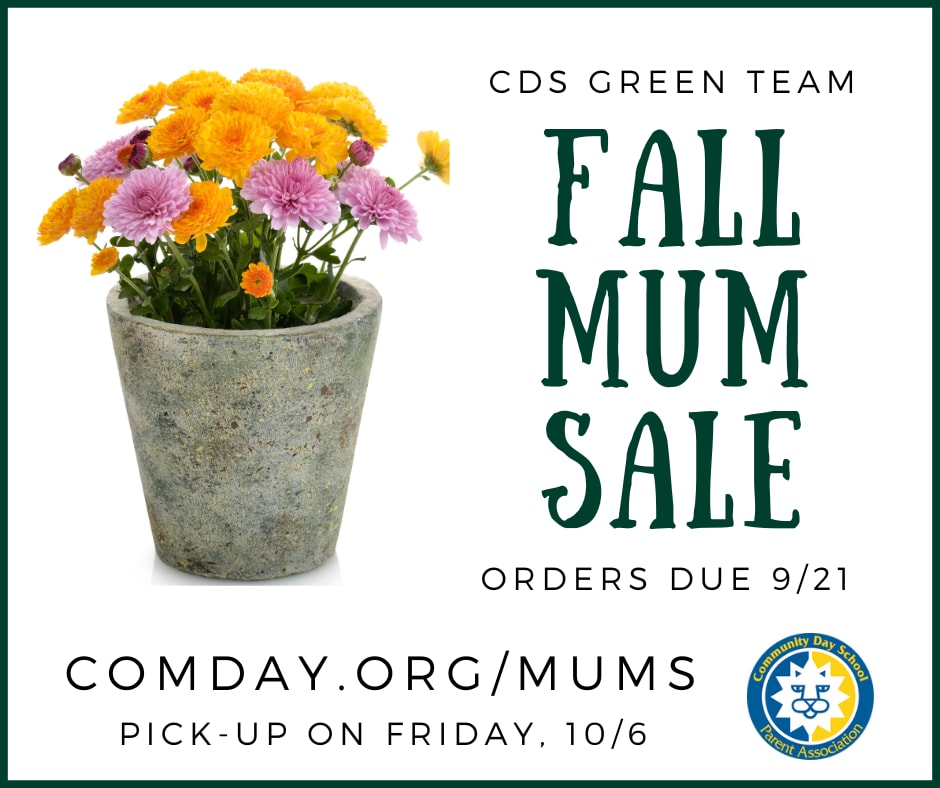 Weekly Torah Portion - Nitzavim

Shabbat candle-lighting - 9/3- 7:29 p.m.

Havdalah - 9/4- 8:28 p.m.
Lost Tribe ESports: Super (VIRTUAL) Sukkot

For the first time ever, CDS 4th-8th graders can join Community Day School and Lost Tribe Esports for an unbelievable virtual program!

On Sunday, September 26 from 10 a.m.-noon, we will host a non-traditional Sukkot Celebration in Minecraft! Participants will learn about the holiday, construct their own Sukkah, learn the blessings, and shake the Lulav and Etrog through the power of video games. Participants will also play mini Minecraft games throughout the program, and see if they can stump their counselor in Jewish trivia.
Players of all skill levels are welcome; students will need to own Minecraft Java or Minecraft Bedrock to participate.
We will host a MANDATORY tech session on Sunday, September 19 at 1 p.m. There is a maximum of 20 participants; after those spots are filled, we will open a waitlist.
This is a CDS Community and Family Engagement program opportunity at no cost to families.
Please use this form to register and reach out to Community and Family Engagement Coordinator Meredith Brown with any questions.
Kol HaKavod
כל הכבוד
Meaning "all the respect," Kol HaKavod (כל הכבוד) is the Hebrew equivalent of "good job" or "way to go!" At Community Day School, it's one way for parents to share their gratitude for CDS staff and for colleagues to express appreciation for each other. Use the link below to send your messages of "Kol HaKavod" to people who are making a positive difference for your family.
Mark Minkus
We appreciate your superhuman effort at the beginning of the year, Mark!


Amy Matthews, Racheli Holstein, Janice Myers, and Brad Davis
Thanks so much to the 1A team and AES! They were immediately willing and able to meet with our family before school started to have a plan in place to support our child. They have gone out of their way to keep up communication and let us know how things are going. We are so thankful to be in this community that supports student needs. Our child is just one student, but we are grateful for the individualized attention as needed. Thanks 1A and EAS! We appreciate you so much.


Madeline Bondi
Maddie has seamlessly and beautifully integrated into the 3rd Grade community! Not only does she offer many innovative learning opportunities for her students, she also provides a safe and calming space for them. We are so lucky to have Maddie on the 3rd Grade team!

Josh Albright, Matt Albright, Sol Marcus, Bob Reese Jr., Bob Reese Sr., Shawn Hone
The amount of work you guys did the week before school was incredible. We would not be where we are today without all of you!

Your endless hard work is so very appreciated, especially at the beginning of the year!

Nate Muscato
The CDS staff is lucky to learn from Officer Nate! Thanks for not only working to keep us safe, but working to empower us to keep ourselves safe, too.